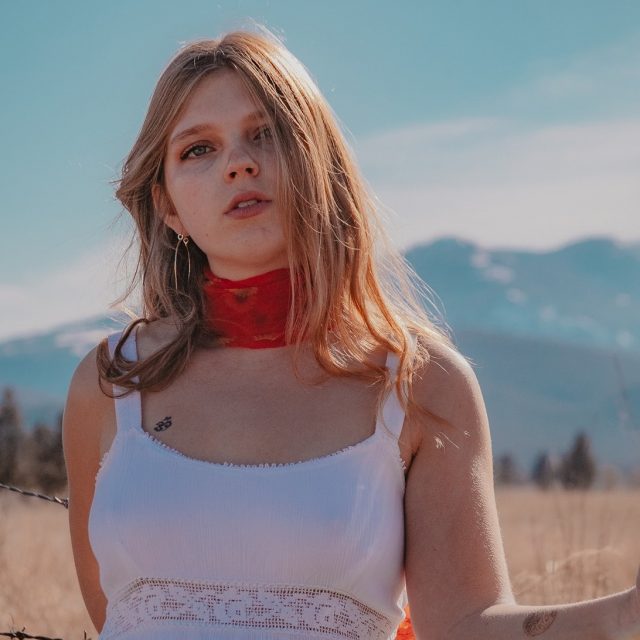 Maddisun's debut album, Self Reflections, is beautiful, refreshing and inspiring. Created by the singer/songwriter and her studio band in just 25 days. Self Reflections breaks the boundaries of conventional genres within the music industry, and explores themes of identity and self-discovery.
The 25 day time span was not only spent producing this innovative album, but also spent living remotely, amongst the Canadian mountains and rivers. You can hear the landscape's influence across the tracks, from the calm melodies to the natural lyricism. Maddisun not only takes influence from nature for her debut album, but also a number of incredible music artists, including The Pretenders, Maggie Rogers and Amy Winehouse. However, her sound is undoubtedly, and distinctively, her own.
Over time, Maddisun has carefully crafted and cultivated her unique sound. For several years she has been songwriting and performing, playing countless shows in the East Kootenays area, and building up a strong local following. Earlier in 2020, Maddisun received a grant, allowing her greater opportunity to develop her music and release a high quality album.
Maddisun's confidence oozes throughout the 11 tracks. Her passion, creativity and strong sense of self is inspirational and energizing, especially to other young women. Self Reflections is a brilliant demonstration of bold female talent within the music industry.
Discover more from Maddisun
Enjoy Maddisun? You might also enjoy Katy Hurt
Words Rachel Makinson