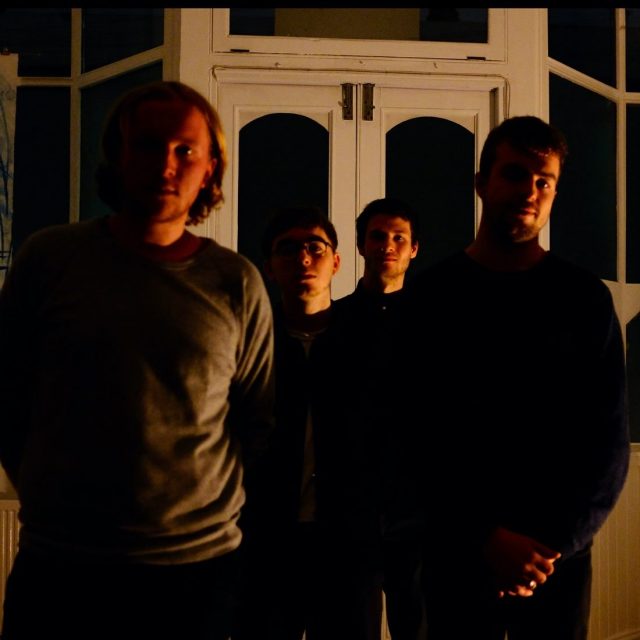 With their aptly named debut track 'Sink to the Level', Brighton founded slack-art group 'Midlight' announce their arrival.
Midlight
Riding the wave of Lo-fi goodness which has taken over from the previously on its knees indie scene Midlight are set to ignite the scene. It's apparent how organically authentic the new fresh-faced yet moody sound feels in comparison to their late 2000s contemporaries. 
Sink To The Level
The mix itself is huge, it's put together beautifully and could've come out of any major studio making the fact they produced, mixed and mastered it themselves, all the more impressive. The drum sound settles just below the surface pulling along the meandering groove with a slow rush, submerged beneath cinematic vocals and lullabying guitar tones allowing the listener to breakaway into a meditative glaze.
Since the petrifyingly recent development of digital technology the music industry has been man-handled by artists from the prestigious analogue cenotaphs to the binary bedroom playgrounds of anyone with an interface, mic and laptop. With that, the parched musical community has since been flooded by an influx of keen creatives, manifesting at will, masterpieces from the seclusion of their friendship groups, distributing it themselves online with extraordinary responses. Because of this, we are gifted with acts & tracks like 'Midlight – Sink to the Level' coming from their self-built studio in the heart of Brixton, formally being the abandoned basement of an art gallery.
'Sink to the level' has got under our skin and with future singles on the way, this promising band of talented likely lads will be sat solidly in our Spotify algorithms for the foreseeable future. The summer seems so long with songs like these.
Discover More
Words James Elliott