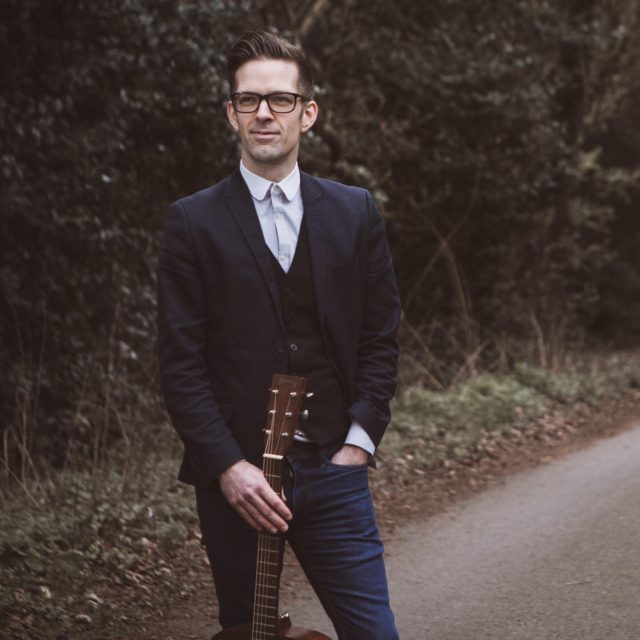 Stylusboy's new release, "Live In The Basement", is a confidently performed collection of 6 heartfelt songs collected from a show he performed in the basement of Temperance, a gorgeous old venue in Leamington Spa back in November 2019.
Live In The Basement
The collection opens with the anthemic "This is where I belong". A song that expresses the importance of home and family. Sung with a proud stance of fortitude.
"Out upon the Ocean" is a lively uptempo song that encompasses the joy of a fisherman returning home to his spouse after a while at sea. Parts of this remind me of the traditional sea shanties, even though this song is of a completely different genre. It competently catches the breeze on the sails and the duties of the crew.
"Keep You" is a more reflective and soulful ballad. This could only be penned by someone who has experienced a close loving relationship. However, it could equally relate to a loving partnership or the love between a parent and a child.
Listening to Stylusboy's performance of "Embrace the View", I could imagine it being performed by any famous singer/songwriter. In fact Stylusboy should really be up there with them. It has quality!
"Ride the Storm". Another song related to fishing. I sense that Stylusboy probably has family ties with fishermen, or maybe even is one himself! He certainly knows how to put across a seafaring subject; and knows the danger, the family separation, and the feelings of those left on the dock.
The final track, "For the Souls of my Brothers", opens with a haunting guitar riff that draws you into the emotion that Stylusboy goes on to project. Feelings of sadness and loss are cleverly balanced by the uplifting chorus of hope and resilience, leaving a feeling that you've just witnessed the birth of something glorious.
Overall "Live in the Basement" is an EP that should be prescribed listening when there is space for reflective thinking and a need for hope and defiance. In fact it's something we   all do with right now.
Discover more from Stylusboy
Words Lynn Monk