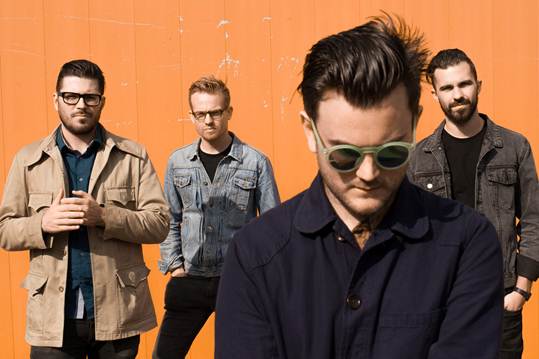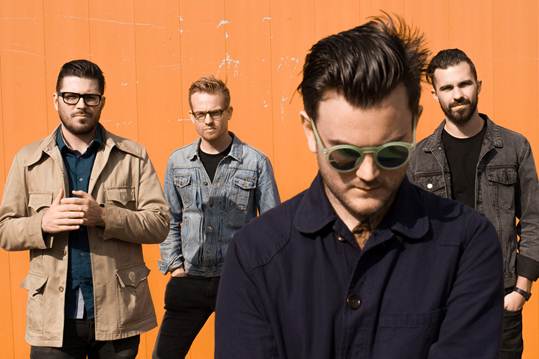 This year's Elefest Festival kicked off with a new music line-up culminating with indie rockers Escapists topping the bill at Elephant & Castles' landmark venue, The Coronet. After a raw and dynamic performance from Lois Winstone of Lois and the Loves, the London quartet had a lot to compete with on the night in terms of stage presence and attitude. Winstone dominated the set in a multicolored leotard as she strutted around her fellow band mates and delivered a raw performance reminiscent of Axl Rose or Mick Jagger. Definitely get along to see her if you are a fan of Kate Bush or Patti Smith in their prime.
After some jangly and infectious art-pop from Camberwell's Movie, Escapists took to the stage to deliver their début LP, Only Bodies. Escapists' brand of uplifting indie rock does have a familiar sound but their ability to change the tempo within their tracks and within the album as a whole means that front man Simon Glancy's soft melodies combine with the bands' often-thumping guitar and drums to deliver something refreshingly original.
Love, Breaking It Up and Faraday Cage are the-go-to tracks on this album to get to the core of this band in terms of listening to them in their rawest and most exciting form. Blood offers a darker take on early Mystery Jets tracks whilst new single Eyes will definitely appeal to Bon Iver fans. After the slower interlude there are suspicions that Escapists won't be able to maintain their form over the 10 tracks but it was a pleasure to be proved wrong as Phantom Limb, Only Bodies, and Bones rounded off a fantastic debut effort from the band that originally formed at Bristol University. The band are said to be influenced by Arcade Fire, The National and The Dears but we'd also say fans of Foals, Bombay Bicycle Club and The Maccabees (who followed Escapists with a DJ set on the night) will definitely not be disappointed.
Escapists' ability to mix melancholy, urgency and mature songwriting means there is far more to them than just escapism.
*Only Bodies is available on Spotify and iTunes now.
Dan Williams