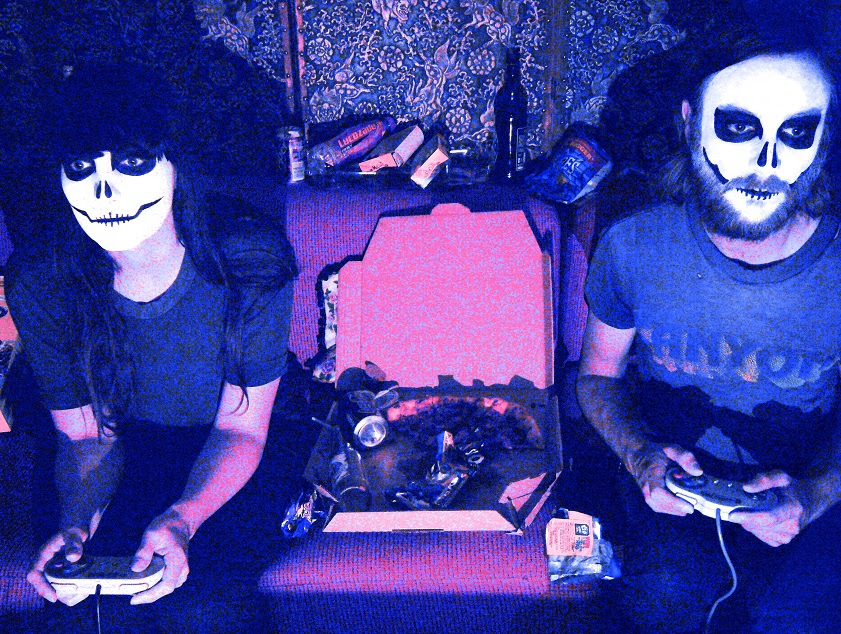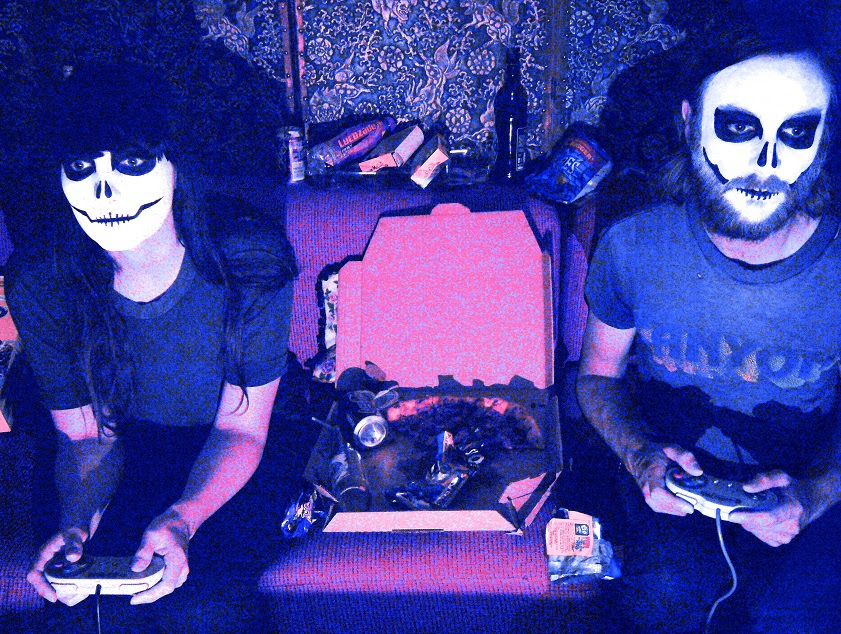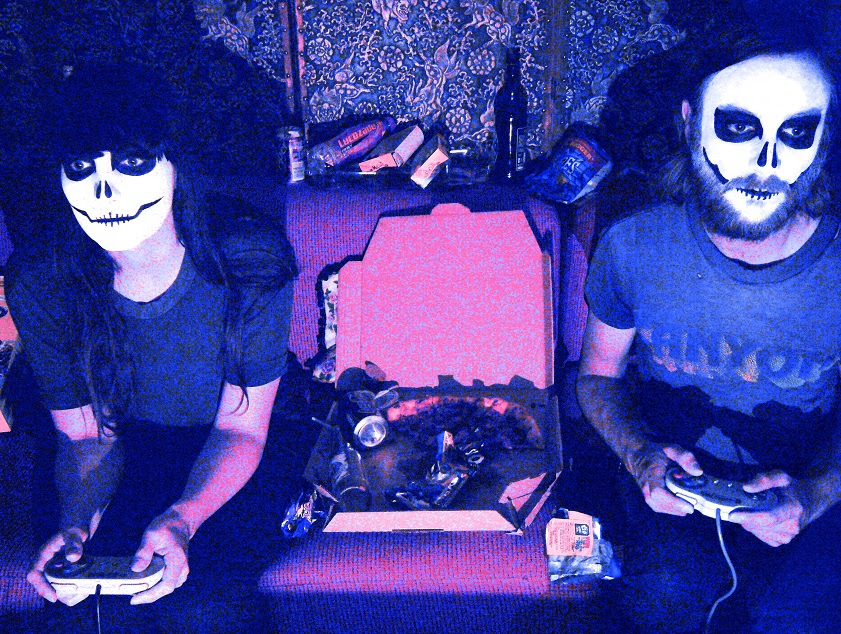 Brighton based two-piece Teardrop Factory, take scuzzy, lo-fi indie, to a whole new level. Brutally honest home-recordings and distorted microphones hide nothing from the listener. The creative duo, made up of Andy Ward and Tina Muat, released their debut EP in 2013.  Since then, their sound has undergone somewhat of a face lift. With rejuvenated recording techniques and darker subject matters, their music is infused with controlled mayhem, giving them a much-needed edge over their indie rivals.
Released last month, Teardrop Factory's first full length album 'Thrash in the Heart,' features thirteen tracks, that do, quite literally, thrash themselves into the atmosphere. Recorded in the bathroom of their home, the album's lo-fi style is deeply embedded in their echoed instrumentals, and their unrefined endings. No riff finishes neatly, or in a manner you would expect. Instead, every song seems palpable, and unapologetically feral. Yet this charming, self-made quality is what makes the album so appealing. It is the manipulated tones that add personality, without which, this album would be just another indie record. The lead single '3am Coke Dream,' for example, sets the style for the rest of the album, with its grunge-riddled power plays, that seem to melt together and ooze from the speakers. Dirty indie seems the most appropriate description. This continues into 'Tastes Like Medicine,' which features some of the albums heaviest, most distorted, moments. On the verge of an attitude overload, the song remains uncontrollably fluid until its inevitable end. From barely comprehensible vocals to rusty, soaring riffs, Teardrop Factory create for themselves, a dark fairy-tale world that one cannot help but be seduced by.
[youtube width="640″ height="360″]https://www.youtube.com/watch?v=gFF_sJvI68A[/youtube]
Teardrop Factory take lo-fi away from folk, and into the world of alt-rock. Yet their coarse vibe, somehow maintains a strong, sharp finish. This is unashamed indie with enough attitude to smack you right between the ears. Angst-packed indie meets grungy rock 'n' roll, on an album that is hard to forget.
Jen Grimble