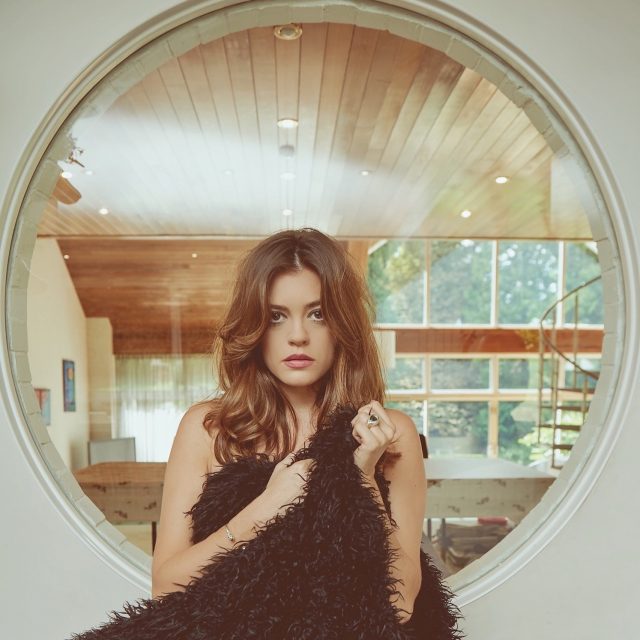 Hot on the heels of RCM favourite 'Shotgun' Iraina Mancini returns with Lauren Laverne approved new single 'Deep End' and the heat is on.
Iraina Mancini 'Deep End'
Deep End is a high energy, joyous, retro pop romp from beginning to end. Premiered on BBC6 Music by Lauren Laverne, 'Deep End' makes you want to drive coast to coast in a convertible. Or the lockdown equivalent… turn off your phone, grab a duvet and watch Tarantino films back to back. How good would this sound on the True Romance soundtrack?
Deep End is cinematic but also deeply personal. It's a song about spinning out of control and trying to find your way back, and this is brilliantly realised in the frantic 'all in' arrangement. Iraina and producer Jagz Kooner (Primal Scream, Andrew Weatherall) take inspiration from Ye-Ye singers of the 60s, France Gall, Francoise Hardy, and Jacquelin Taieb, channelling a retro, Garage Rock sound but with a modern sheen.
Great music has always fueled thoughts of escapism and adventure, but it feels with the timing of this single, it feels even more poignant. Who doesn't want to escape the shackles of a global pandemic? With 'Deep End' Iraina Mancini provides the perfect excuse to reflect and daydream about a life full of excitement.
While listening to this single on Spotify it's fun to see what is served up next. Give it a go! For us Deep End was paired with the The Velvet Underground's bitter sweet classic 'Pale Blue Eyes' and it really doesn't feel out of place as it's bedfellow.
The Nouveau Retro Niche
Following on from previous single Shotgun, which first caught the attention of the music gods at BBC 6 Music and stayed on the playlist for 5 weeks. Iraina Mancini is starting to create her own 'nouveau retro' niche. With her star continuing to rise, we only hope that if the music industry decides to embrace her (like they should), they don't try to dumb down her unique style to fit broader pop tastes. No offence Dua, but we've heard it all before and don't need any more. Iraina Mancini's sound is exciting, and we want more please!
Deep End Music Video
The slick video, created by Neon Peach films takes reference from 60's Spy movies and perfectly captures the playful cat and mouse energy of the track.
Discover more from Iraina Mancini
Words Mark Knight