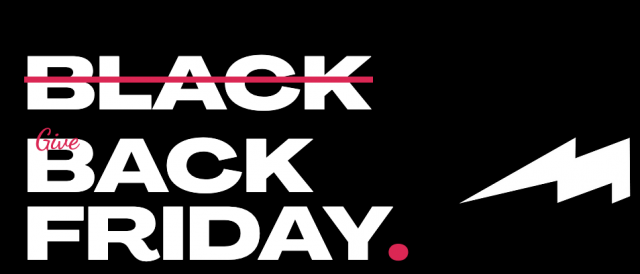 Right Chord Music announces 'Give Back Friday' and a chance for one lucky independent artist to win £50 of free music promotion. Enter for free, you have until Saturday 26th November.
Black Friday / Give Back Friday
Is it just me or does everyone just want your money on Black Friday?! It's relentless and let's face it most of us don't have too much money to give at the moment. In recognition of the realities of life and economic struggles, we're renaming 'Black Friday' to become 'Give Back Friday' and we're giving £50 of our own money back to promote one an incredible independent artist or band.
What's The Prize?
The Right Chord Music editors will pick one independent artist or band who will win.
A featured review on the Right Chord Music Blog
We'll make a bespoke piece of social content which will be shared across our socials
We'll spend £50 promoting you and your music with a paid Meta ad
How To Enter
For your chance to win, you just need to visit our Give Back Friday competition page and submit your music. We only want original music and released music available on Spotify. In addition to sending us great music, we also want you to tell us an interesting story about you and your music. Think of something that will inspire us to feature you! Entry is free and you have until Saturday 26th November at midday. The entrance is open to artists anywhere in the world. The judge's decision is final. The winner will be announced on the Right Chord Music Blog soon.
About Right Chord Music
Right Chord Music (RCM) is an unsigned music blog. We've been championing incredible unsigned and independent artists since 2010. We are proud to be ranked in the Top 5 independent music blogs and websites by Feedspot. Our mission is to get music heard by more people, more often.
Discover more on RCM
Words Mark Knight