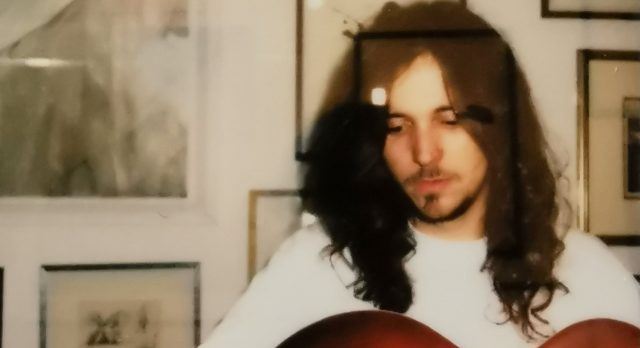 Horatio James is the musical project of singer-songwriter James Gable. His new single 'they will have us' is a journey of calming introspective and self-examination.
Horatio James – 'they will have us'
Born in Theale, West Berkshire, Gable first discovered his passion for music at the age of 12, when he learned to play the guitar. He is currently based in Leyton, East London, and working on an EP composed of songs he has been writing since the beginning of the pandemic.
We all need some time for self-examination every now and then. Well, let's wait till dusk and join Horatio James in the internal journey of his new single 'they will have us'. The ride is long, but it doesn't have to be burdensome. As the song says itself, the nightbirds "will gladly have us" and "we cannot outstay our welcome".
"The lyrics dig deep into a man's self-analysis while the music sets a calming tone for the journey".
Sonically the tune takes a soft, low-key approach, avoiding extra drama, and opting for a more sober ride instead. Fans of Belle & Sebastian will find something to love here.
The acoustic guitars and bouzouki play like a gentle summer breeze, accompanied by soft drums. Electric guitars join the ensemble during the chorus, lending it a little bit of an edge. Still, the overall candid atmosphere is retained throughout and accentuated by the relaxed vocal approach. The singing almost feels like a murmured conversation. No belting, no styling.
"How about we pay for our own mistakes?", he asks himself, the man in the mirror.  "And we cannot outstay our welcome/They will gladly have us", he goes in a restrained, almost resigned tone. Serene and hopeful as he sounds, he may find the answer eventually!
Discover more from Horatio James
Discover more on RCM
Words Fernando de Oliveira Lúcio