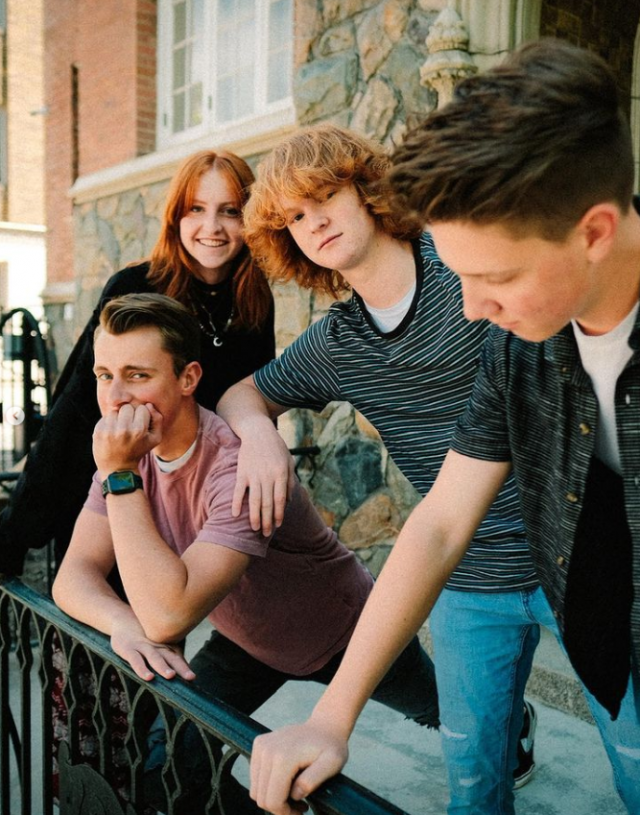 Hailing from American Fork, Utah, Health Care, a quartet of young but incredibly proficient musicians are ready to make some waves with their eponymous debut LP and the first official single, Isn't It Beautiful.
Health Care – Isn't It Beautiful
Health Care's amazing journey began when musicians Kaden Cook and Judd Whiffen (drummer and guitarist, respectively) became friends and started to practice in Cook's basement subsequently, Alley Greer and Jared Walters joined, forming the current lineup of the band.
Due to their youth and relatively short time as an established band, one would think that this group would feel unprepared or inexperienced, but this is certainly not the case with this talented ensemble, the musicianship that these high schoolers have developed is nothing short of staggering.
Their first single, Isn't It Beautiful, is a fast-paced alternative rock track that exhibits the musical capabilities of each member, starting with the engaging guitar riff and the head-nodding drum pattern setting the mood for this piece. Followed by Alley's sweet and emotional voice, which gives a very distinctive flair to this musical group. Finally, the jaw-dropping guitar solo near the end it's the perfect climax for this composition.
From start to finish, Isn't It Beautiful drips with unparalleled intensity
Health Care's music feels in a lot of ways like a love letter to everything that rock music represents, that free-spirited energy, the rebellious attitude, and overall the cheerfulness and enjoyment for what they do, all these elements play a significant role in this outfit's style. Considering the level they play at this early stage, it's truly exciting to imagine how their music will evolve in the future.
Discover more from Health Care
Discover more on RCM
Words Javier Rodriguez