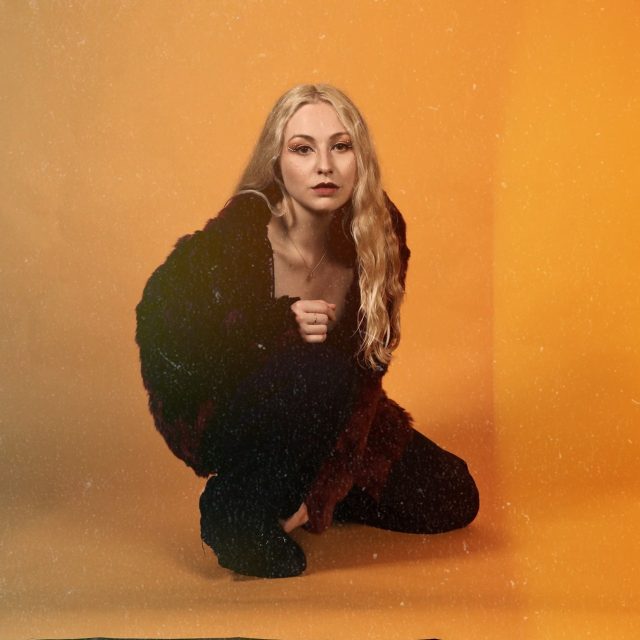 Friday Feels is the best new music we've discovered this week. The only rule: It must give us those Friday Feels. Listen, Follow and Share our new Spotify playlist below.
Friday Feels Spotify Playlist
Blue Print is from the debut EP Nuance from Leeds-based neo-soul vocalist,
B-âhwe. It follows on from several successful singles, as well as collaborations with Lausse the Cat (on this track) and Nix Northwest.
The project was written during a time of isolation and illness, strangely mirroring what the world is going through at the moment. Lyrically it explores the theme of discovering self worth and taking pain and negative experiences on board to become a better person.
Four More Years is the latest release from London-based alternatives, Earthsea.
Although influenced by Radiohead and Nine Inch Nails, fans of Foals should find that this intricate indie groove is an SOS in these tumultuous times. Like many bands, Earthsea say they are still trying to figure out what to do right now – let's hope it's not four more years! This track is both comforting and empowering; a textural soundscape with a haunting melody – let it be your friend this weekend.
Vince & The Cayotes were formed in late 2019 as an extension of Vince Cayo's long-standing solo project…
Vince teamed up with friends and local musicians Ian Blackburn and Groundskeeper Will Grinder, each respectively on double bass and Gretsch guitar, the idea being to resuscitate the original skiffle/rockabilly sound pioneered by the likes of Johnny Cash and the Tennessee Two and Lonnie Donegan…
Future Primitive originally was a blues tune that appeared in the 1985 skateboard video of the same name, which Vince then rewrote and reworked into the rock'n'roll screamer it is today. Turn off the news, turn this up loud and shake off your blues. Fans of Gerry Cinnamon and Sleaford Mods should also have some appreciation for Vince's retro rejuvenation.
No longer one of Liverpool's best kept secrets, Ali Horn, brings us through the summer haze with his new track Waves, having toured with the likes of The Magic Gang and The Red Rum Club in 2019.
Horn's recent lockdown session for Janice Long on BBC Wales was a huge success, whilst a lockdown session is also on the cards for Frankie Francis' show on Amazing Radio.
Endorsed by BBC Introducing, BBC London, BBC6 Music and Amazing Radio Horn s really starting to make….ahem….waves…
With the weather starting to turn, this track will keep you flooded with sunbursting psychedelia all weekend…
Raging Bulls & Tequila Sodas is the lead track from Atomic Bronco's May 2020 album Nightflowers.
Contradictory, it feels retro-inspired and contemporary at the same time. Kyle Nuss AKA Atomic Bronco is clearly a talented musician – lucid lyrics and laid back vocals combined with a thumping guitar riff make this track one for the renegades and rogues out there.
The former electrical engineer from Kansas who now resides in London clearly has a deft touch with some impressive guitar wailing as the track builds to a close. If you happen to be driving anywhere this weekend then be sure to have this one in your audio arsenal…
For Four is from the new album of the same title from Israel's Nilsek.
Straight out of Tel Aviv, this track is a blend of a few genres, from distorted bass lines and groove percussions to sweet melodies and oriental instrumentation.
There's a lot going on in this track. In a good way. You can't help but move to this one and wonder where it's going to go next.
If your thirst isn't quenched after listening then there's another six tracks on the record to get lost in. We suggest you do. Harry was a particular favourite also.
Pity Sex is the first release from Church, Honey – a new project by singer-songwriter Ben James Miller (previously played on BBC Introducing, Spark Radio, Amazing Radio).
The track is about the last night spent with an ex-lover before you go your separate ways. You can hear the clash of emotions in Miller's passionate and pained vocals: love, pain, forgiveness.
Recorded at Young Thugs Studio with Jonny Hooker – the song marks a departure in sound from previous material and the start of something totally new and fresh.
Released on June 12th (on all digital platforms and cassette), followed by a more country-tinged track Church in July – this is an exciting time to become a regular at Church, Honey.
Fog is the latest track by London punk-rock three-piece Break Fate. Inspired by bands such as Boston Manor, The Story So far and Knuckle Puck, Fog follows in the footsteps as a punchy rock anthem about hope and overcoming self-doubt.
This track has a steely determination; it's a rousing, uplifting two-fingers to our struggles and full of optimism; shimmers of early Sum 41 I hope they don't mind us saying…
The track is currently being featured on Spotify's Hot New Bands playlist and is the second single from the upcoming debut album.
Break Fate wrote this track to help people through the times we are currently living in right now. When nothing around you is going right, they hope this song gives us a boost in hope. Even though the fog has settled on you, you are not alone. It's going to be okay. Fucking yes boys!
Get off is the debut single from Manchester's Groan Room.
Groan Room's ear-splitting, raucous and hook-heavy sound is inspired by the transatlantic 90s – grunge and brit-pop with a healthy splash of slacker-rock thrown in for good measure.
The Salford-based four-piece of seasoned musicians cut their teeth on the North West's band scene before getting into the practice room together. Songwriter, Ramin Bostan, describes their music as "full of self-deprecation and a tongue-in-cheek apathy towards life and some of the terrible curveballs it throws us."
That unsettling angst thrown up by your mid-late twenties is the driving force behind the lyrics, and is further audible in the screeching and…groaning… of distorted guitars and the furious energy pumped out by the band's accomplished rhythm section.
In March 2020 Groan Room were sent to the iconic Abbey Road Studios to record their debut, cacophonous, three-track EP. Definitely ones to watch as we round off this week's Friday Feels with far more than a groan…
Words Dan Williams