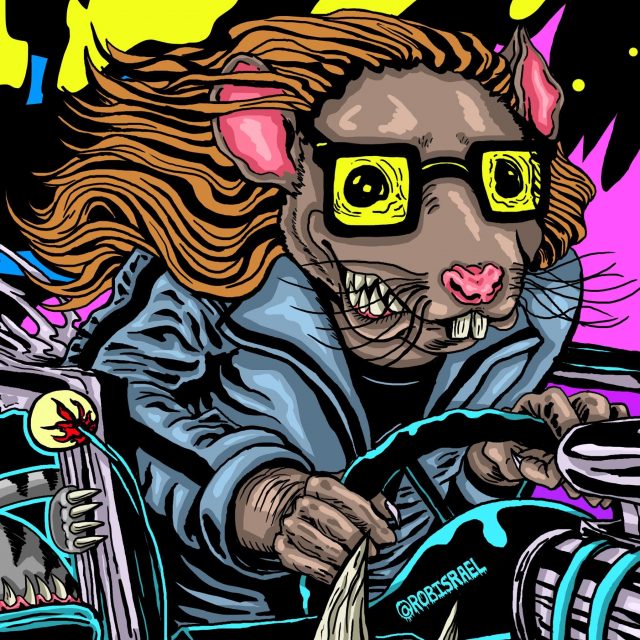 Friday Feels is the best new music we've discovered this week. The only rule: It must give us those Friday Feels. Listen, Follow and Share our new Spotify playlist below.
Friday Feels Spotify Playlist
Italian-born electronic music producer, Trovato, combines dreamy soundscapes and a timeless feel in his new track Horizon.
Pursuing his passion for producing and composing music, Trovato started his solo project making tracks in his home studio after his musical journey began playing in local bands as a drummer and guitarist.
Somewhere between electronica and deep house, Horizon has a funky determination about it – combining atmospheric suspense with euphoria. Two-stepping into the weekend is all too easy with this track…
Synthwave and 80s revivalist Late Drifter has released new track Harbor Ride from sunny Florida, USA.
The track has a heavy saxophone lead and is nostalgic AF if you were around in the mid 80s. Late Drifter is inspired by 80s and 90s movies and it's unsurprising this sounds reminiscent of something out of Miami Vice.
Harbor Ride is the lead from 12-track album The Road To Hades, which has a cool album cover featuring what looks like the Delorian from Back To the Future on some kind of acid trip.
Roads? Where we're going we don't need roads. Enjoy.
Another Excuse is a fast paced, guitar heavy Indie-Rock track from newly formed London-based four piece Box Time.
The song is is about being forced to live submissively and be a part of a system – a cog in a machine. It's also about releasing your inner frustrations, going against the grain and doing things that make you happy instead of living in a monotonous world. Sound familiar?
Prepare for 60s style lead guitar breaks floating over catchy, inspiring vocal hooks and grungy garage rock undertones.
No excuse needed here…
Brighton based alt-pop solo project Joe Peter has released his debut single Self Adhesive.
The track is set to a backdrop of live and acoustic instrumentation, sampled drum patterns and synth flourishes, with introspective lyrics, which muse on the world around him. Speaking of the track and what it represents, Joe explains:
"Lyrically, it was written as a kick up the arse to myself, but also as a reminder to pick yourself up, dust yourself down and start again."
The track has also been released in line with a DIY-inspired video, which is pretty slick – it's a summer tune that helps us through "another fine mess that we have made". Fans of The Rifles and The Kooks should lap this up.
Cruise into the weekend with this new track from Leeds-based Soul survivor B-âhwe. This is the second release featured in Friday Feels from the new EP Nuance and this will perhaps soothe those who may have enjoyed the current heatwave in the UK a little too much this week during an easing of lockdown.
B-ahwe adds a new spin to nu-soul wave, bringing together elements of hip-hop and jazz into the mix.
Prepare for this track to wrap you up in a dreamy soundscape together with comforting, sensual and empowering vocals that will tell you everything is going to be ok.
I'll raise a glass to that.
Words Dan Williams
More Friday Feels
Discover previous Friday Feels playlists