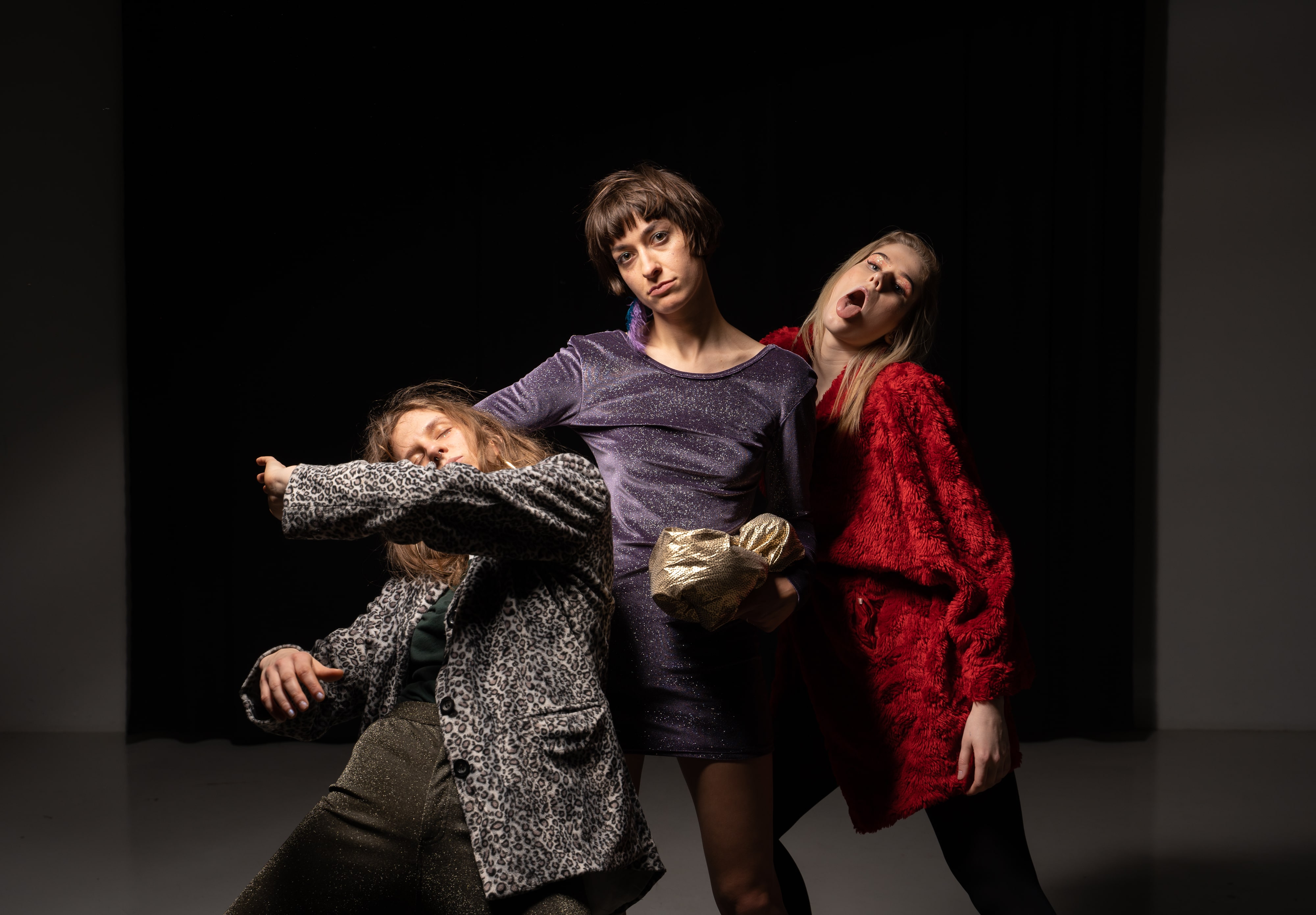 Friday Feels is the best new music we've discovered this week, from any genre or country. The only rule: It must excite us and give us those Friday Feels. Listen, Follow and Share our new Spotify playlist below.
Friday Feels Spotify Playlist
Friday Feels Featured Artists
If you're looking for a lockdown-pick-me-up then look no further than Down n Out by NYC's Specialists. Red Hot Chilli Peppers meets Jackie Brown – this infectious sure-fire banger is locked and loaded to FUNK YOU UP. Absolutely loved this.
Margate rocker Conrad Deadly rips it up with his renegade punk-infused anthem, Cults. This is the second release by the Yorkshire-born artist who is also an international model. Shades of Hamilton Leithauser and Billy Bragg, this track has an addictive riff and full of attitude that kept us pushing play all morning.
Sumer jangles at the ready…! This wavey cruiser from London indie 4-piece Inland Murmur is an absolute beauty with the sun shining. New track Icarus has that roll-away vibe but with a streak of venom that holds the attention. Alvvays guitar synergies and thumping drums compliment the soaring melodies and folky undertones that are influenced by some of the band's roots in rural South Wales. Bore Da!
Glorious Day is the latest release from female-fronted, chaotic, live rockers My Wonderful Daze. The York-based outfit really keep you guessing on this one with a multitude of tempo changes but it really comes together on 1min 30 where crashing drums, powerful guitar and a Savages style vocal have you nodding in appreciation. Ones to watch.
Is it us or is Lithuania an uncharted hub of culture, talent and creativity? Emerging from the capital, Vilnius, Shishi are a trio of surf-rock mermaids who create "zero-waste trash music". Influences include La Luz, Tennis and Hole; their latest track is about feeling lost, uncertain, or asking the big questions. Brimming with gritty energy, it's a blend of raw power and delicate song writing. Catchy as hell too.
Over the past year, Divebar Youth has established himself as a diverse and respected member of the Australian music community. His most recent single, Carbon Dioxide explores a new rock n roll mantra that is lyrically aware of the imminent, intergenerational handover of global responsibility that we're about to be left. The music video released in February, takes the viewer on a journey that presents a message that holds more and more weight each day. Set air guitars and head bangers to stun!
Alt rock heavyweights, Spirits Republic, have dropped their new blues and funk charged single, 'Décor'.  Showcasing their fusion of genres, the progressive trio offer up psychedelic vocals, slap bass and chicken picked guitar solos and a Sonic Youth mystique that encases it all in a shimmering 80s and 90s garage rock nostalgia.
Cumberland is a driving melancholic ballad for those fighting for safer days. Emotive vocals parallel the intense feelings of isolation and overcoming self-doubt in such negative times. It is the second of four singles to be released by indie post rock outfit Old Fame and presents us with hypnotic guitar melodies, driving vocals and a brilliantly provoking video. You've got to fight til the end echoes as the track draws to a close – sober and empowering.
Contemporary Norwegian Electro Pop duo Temperature Falls have released their emotional new single FLY. The release features dark and mesmerising instrumentation, a groovy beat, and an atmospheric, dreamy vocal that takes the listener on a cloud-lifting voyage. Soothing arrangements paired with gentle yet piercing vocals add romance and intimacy to the purposeful and determined synth beats. Looking forward to hearing more from Ian and Camilla soon.
Go Robot is the post-punk project of Oxfordshire solo artist Zach Mason. His debut EP is released on 18th May and the first track Caged Pigeon is the first track and is sure to get your spidey senses tingling. In his own words it's a load of noisy, fast, synth, punky madness but for us it's a Placebo inspired ode to the complex times in which we live. The track is inspired by gangstalkers in the USA who become transfixed with the notion that everyone is watching and following them; strange parallels with the psychological atmosphere within the world at the moment. Video and album artwork are well worth a look also.
ZYkR is the alternative/electronic project of Indian artist Aseem Suri, currently based out of Brooklyn, New York. Blending elements drawn from rock, folk and electronic music, ZYkR offers an intriguing combination of programmed beats and synthesized electronic sounds alongside sampled recordings, guitars and vocals. Fantastic, I'm Plastic deals with corporate culture and our desire to fit in – here ZYkR blends heavy bass synths with pulsing textures and guitar riffs to create a contemporary electronic blend for the senses.
Discover more music that gives us the Friday Feels
Words Dan Williams.