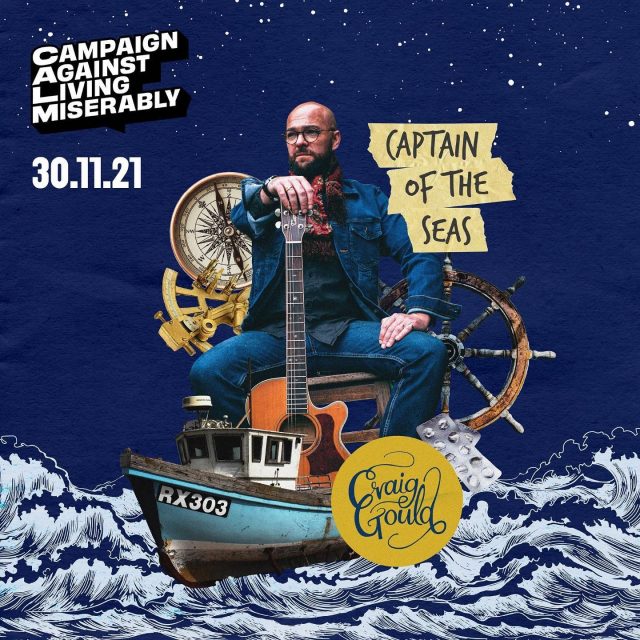 Musician Craig Gould fundamentally pushes the limitations of what music can bring and what music can do, and that's inspiring.
Craig Gould – Captain of The Seas
The ability to connect to the listener with a certain astuteness is unique and quite rightly rare. Penning songs that fit into the world with a melancholic layer shows vulnerability, but also an understanding of emotions.
Craig Gould, who has toured with bands such as Ocean Colour Scene, showcases his adeptness at writing powerful, relatable songs, which evoke peace, even though Gould is hurting when he draws the line between love and pain. His work has the fluency and the impact, to direct us to his own private world, where it feels like he is performing for each individual.
Gould's work is precious, beyond the 3 chords, and technical in its delivery. His song, Captain Of The Seas, sounds so perfect and full, brimming in anecdotes of heartbreak. His voice elevates at times and then falls into a beautiful hum. His abilities at creating atmospheric pulsation with his chosen instruments shows how gifted he is. The song may be brooding at moments, it may not be the most upbeat, but it's alluring, it challenges the status quo and is a melodic triumph.
Captain Of The Seas, glimmers with light even through its dark notes. Every moment it opens up memories for the listener and Gould. He has crafted a contribution of sheer quality, sheer intuitiveness, and musical brilliance. It's something to behold.
Discover more from Craig Gould
If you like Craig Gould you might also enjoy Americana songwriter John Murry triumphs in new album The Stars Are God's Bullet Holes
Words Mark McConville