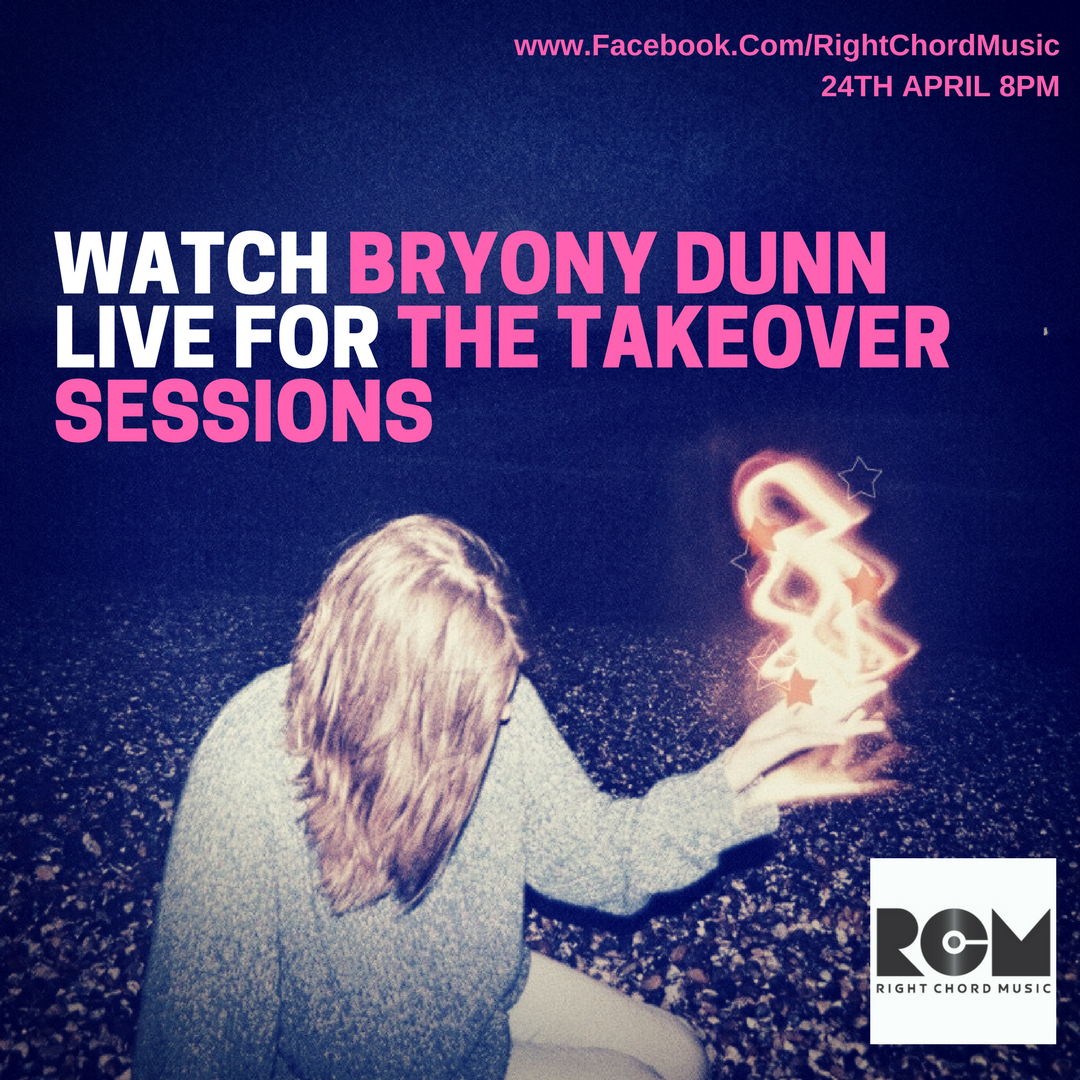 Tonight at 8pm (UK) singer songwriter and multi-instrumentalist Bryony Dunn takes the stage for this month's RCM Takeover Session.  Watch the show live at the Right Chord Music Facebook page. Like the page to receive a notification when the show starts. Ahead of the show we caught up with Bryony to find out more about her music.
When did you first realise you could sing?
I am of the opinion that everyone can sing, singing to me is a very natural thing. It's very freeing. My mum will tell you I sang before I could speak and I am always singing, much to many of my friends irritation!! Hahah.
Do you remember the song that inspired you to pick up an instrument?
Gosh, no! I started playing violin when I was 7 because I was just fascinated with music and I think I went to see the nutcracker with my grandparents and had a good view of the orchestra and the violins really stood out to me! Then after that I just wanted to learn as much as I could!
Who has inspired your music career the most so far?
Probably my choir master at school. He really demonstrated the pure joy that can come from being a musician professionally or not! In terms of other musicians, my producer Tom Read has been really important in finding my sound and making music that I would want to listen to!
What is the music scene like in Dorking / Surrey?
Surrey music scene is actually awesome! Guildford is a live music hub and London is only a short train journey away! I'm super lucky in that regard!
If you could play at any music festival in the world which one would it be?
I know it's taking a break but Glastonbury for sure.
If you could support any band or artist in the world who would it be?
Coldplay! Love them and their shows are insane!
Give us some names of other new / unsigned bands that you love and have shared the stage with recently. Who should we check out?
I recently played the Bedford alongside Ryan Burman, he's got an awesome indie folk thing going on and other new/unsigned artists I'm loving are Cassa Jackson, Elizsabeth and AMBR!
What's next?
My new single Full Bloom came out on Friday!! then I'm planning my phone box tour!! Anyone with a phone box near them that fancies a free gig hit me up!