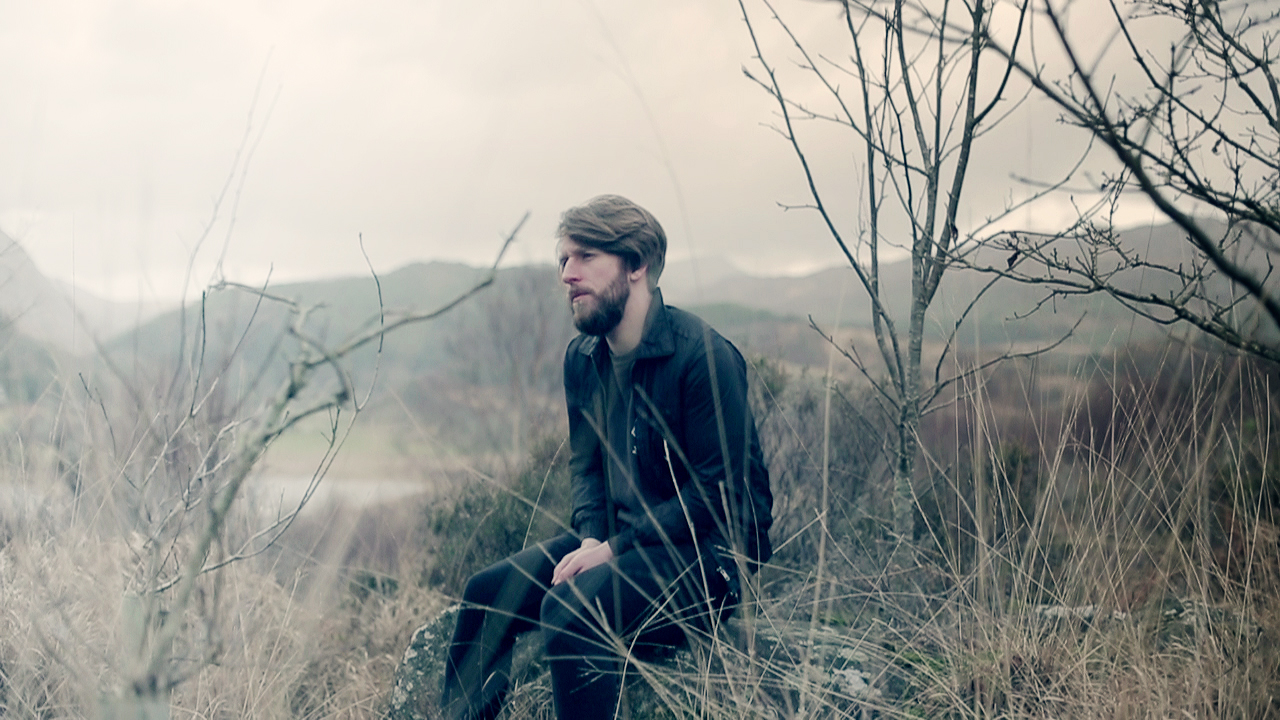 We are excited to announce that we're joining forces with our friends at Stop Look Listen for #Blogtoberfest 2018. Head to The Finsbury, in North London during October for a month-long celebration of incredible live music programmed by music blogs and online taste-makers. Catch our night at The Finsbury on October 2nd.
Stop Look Listen vs Right Chord Music for Blogtober
If you've ever been to the monthly Stop Look Listen club night, you'll know they are intimate acoustic affairs, enhanced by candle light and cup-cakes. For Blogtoberfest the essence of the night will stay the same, but with a little extra Right Chord Music flavour.  For one night only Stop Look Listen will be electrified with the first ever full band, headline set from Right Chord Music artist of the year Officer.
Officer
Officer is the musical moniker of DC Logan, a Glaswegian born, Belfast raised, multi-instrumentalist now residing in London. A long standing Right Chord Music favourite, Officer first caught our attention with his stunning debut album Myriads, which contained singles The Waters, Can We Talk, Laughing Rafters and the intriguingly named My Darling Defibrillator.  He received support from Tom Robinson / Fresh On The Net and BBC 6 Music. By the end of 2015, Officer was duly crowned our artist of the year and we've championed him ever since. 
Louder Than War described the songs on Myriads as "…multi-layered, often complicated in their simplicity and gripping in their infectious quality." 
Our Blogtober showcase will be the first ever, full band Officer gig. Expect to hear a sneak preview of the new album along with a reminder of why Myriads stole our hearts.  His new album is expected out later this year, catch him live in a small venue while you still can.
Discover more Officer on Right Chord Music
Natalie Shay
Natalie Shay is a 19 year old multi award-winning, indie pop/rock artist from North London, who should be on everyone's ones to watch list. We featured her single 'Perfume' on Episode 231 of our Lost On Radio Spotify playlist and were immediately hooked.
Shay's talents have found herself performing to sold-out audiences at some of London's most iconic and renowned venues, including The Roundhouse, Ronnie Scotts and Brooklyn Bowl, O2. Her successes to date include her long list of awards from 'Best Undiscovered Talent' London Music Award, Winner of The Guardian's Music Award and two time winner of the Mayor of London Gigs. Her Infectious previous single 'This Feeling' landed Shay at a stunning number 4 on the iTunes singer/songwriter charts.
Always a compelling performer, we can't wait to have Natalie at Blogtober. Discover more on Spotify.
Chelsea Blues
Chelsea Blues is one of our favourite new discoveries of 2018, listen to her on Episode 236 of our Lost On Radio Podcast and ahead of her appearance at Blogtober catch her playing special online show for the RCM Takeover Sessions on Tuesday 25th September.
Jazz/Soul Artist, Poet and Entertainer Chelsea Blues, hails from The Bahamas and now lives in London, UK. Her neo-soul vibes, jazzy voice and dynamic stage presence are winning her admirers where ever she goes.She recently graced London's airways on Pulse88Radio alongside Dj Pavlos, where she wowed the city with her free-styling. Maybe we can persuade her to free style for Blogtober! Chelsea Blues She has two singles out on Spotify and an album on the way. We can't wait
Megan D
Travelling singer-songwriter from Glasgow, Megan D released her debut EP 6 months ago produced by Frightened Rabbit. Megan has supported Dodie Clark at the Glasgow Garage and Lucy Spraggan, and Megan's single was played by Dermot O'Leary on BBC Radio 2.
Event details
Tuesday 2nd October, doors 7.30pm
Location: The Finsbury
Entry pay what you want – suggested donation £5
100% goes to the artists
Free cake