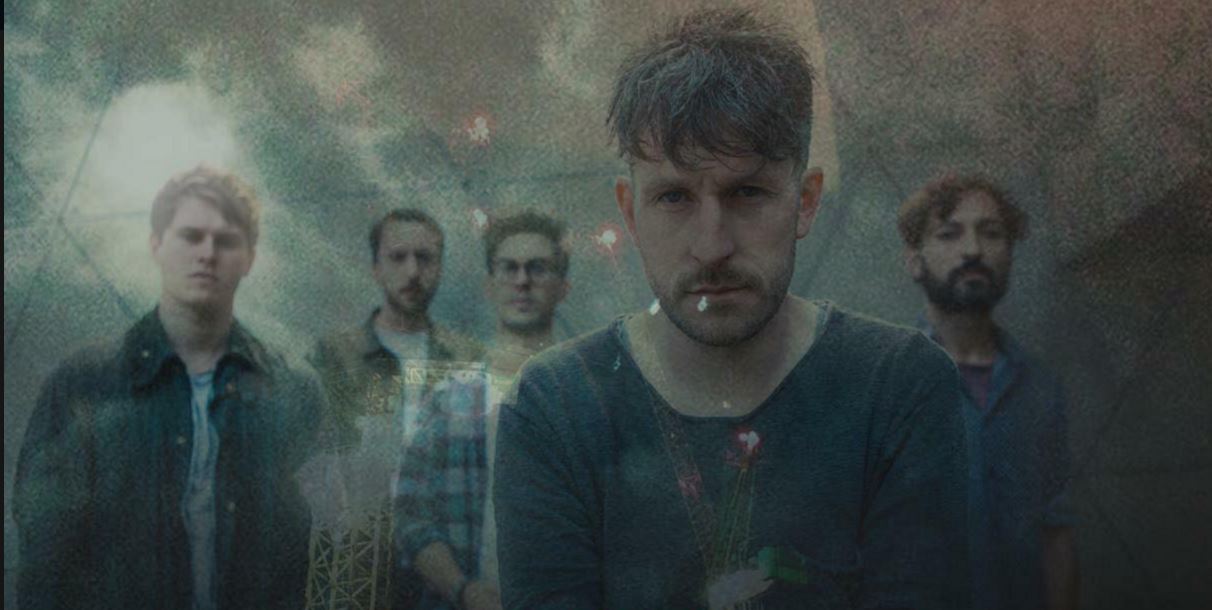 Last week Right Chord Music joined forces with Stop Look Listen to programme a night of exceptional live music for Blogtober at The Finsbury. Read our review.
Blogtober RCM vs Stop Look Listen
Blogtober is a celebration of live music curated by music blogs and online tastemakers and it was a pleasure to be involved. Blogtober runs throughout October, so head to The Finsbury website to check the remaining shows.
Right Chord Music joined forces with Stop Look Listen, who host a monthly intimate showcase of new acoustic music. While the seating, candles and free cake remained, RCM vs Stop Look Listen bought added volume with an incendiary headline performance from Officer.
Officer brings the house down at RCM vs Stop Look Listen Blogtober showcase.
After two previous performances at Blogtober in 2016 and 2017 as a solo performer, this year RCM secured the first ever outing for Officer as a band. The blistering 30 minute set showcased the best of Myriads, (the debut album that landed him Artist of The Year status on Right Chord Music) along with first sightings of tracks from his new album. Most notably lead single 'Pylon Moon' and 'Tilt The Clocks'. There was still time for perfectly pitched Radiohead, Nathaniel Rateliff covers and a Bob Marley segway.
Switching between moments of acoustic fragility and muscular indie rock Officer effortlessly rolled between songs, it was hard to believe this was their first performance as a band.
With the support of his impressive band singer DC Logan was free to become an enthralling front-man. His passion for his craft is palpable, Officer are on a mission to be heard, and it is hard not to be swept up and taken along for the ride. An epic sing-a-long version of My Darling Defibrillator threatened to take the roof off The Finsbury, as Logan left the stage imploring the room to sing with him, just one more time.
Watch Officer live at Camden Assembly. 
Head to the Camden Assembly on November 15th for the launch of Officer's new single Pylon Moon. Tickets and details here. 
Zoe Konez & Will Connor, musicians promoting musicians.
Ahead of Officer, the assembled crowd were treated to a feast of quality which began with Stop Look Listen founders Zoe Konez and Will Connor. Their short opening set bought immediate silence to the crowd and bought an immediate sense of authenticity to the night. This was a showcase staged by musicians for musicians.
Natalie Shay writes perfect pop songs! 
Second up was Natalie Shay, accompanied by guitarist and loop pedals her perfectly crafted pop songs and powerful vocals left many in the room opened mouthed. Live performances of new single 'Perfume' and the anthemic 'This Feeling' signal the strength of this teenage rising star.
Chelsea Blues brings freestyle jazz improvisations to Blogtober.
Few people in the room knew Chelsea Blues before she took to the stage but by the end everyone in the room had noted her talent and her infectious smile. Her set consisted entirely of spontaneous jazz and blues improvisations fueled by her imagination and audience suggestions. Watching Chelsea Blues is incredible fun, oh and did we mention she has a voice that glides between Ella Fitzgerald and Amy Winehouse. Astounding.
Megan D, we've been listening on repeat.
Holding a room with just a voice and an acoustic guitar is a talent, and something that Megan D seems to do without blinking. The Scottish singer songwriter won admirers with her homespun story-telling charm. We've been listening to her debut EP Out In The Ocean on repeat ever since.