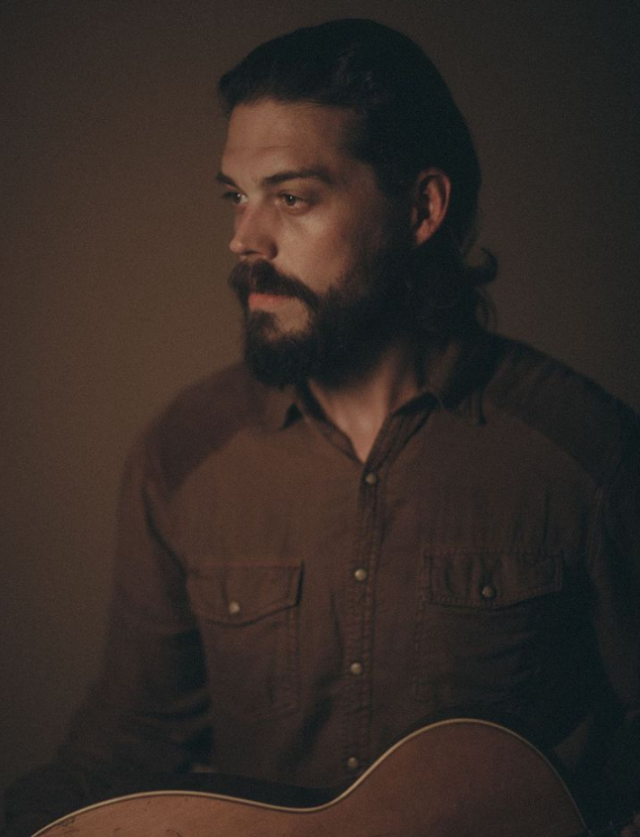 Billy Woodward sings straight from the heart on his new single Heartworn Hopeless Highway.
Billy Woodward – Heartworn Hopeless Highway
Call it 'Americana,' American Folk or plain Country, we all know it when we hear it, and it's a joy that such music is still being made and that the genre if Billy Woodward is a yardstick to measure by, is in rude health.
Woodward hails from Chesapeake Bay, Maryland, and comes complete with a fascinating back-story. In his time, the artist has performed in the Broadway production of Million Dollar Quartet (a dramatization of the famous Presley, Cash, Lewis and Perkins jam), served as Art Director for Rolling Stone, and animated sequences for the film David Crosby: Remember My Name.
The musician's previous record (his debut) 'The Beast Is Me,' was recorded, appropriately enough, at Sun Studios, and won Best Roots EP at the Annual Independent Music Awards. Here, he returns with "Heartworn Hopeless Highway," a lead single from the forthcoming EP The Boy From The Bay.
This is a fine, fine track, polished and gritty. Woodward possesses a classic folk voice, distinctive, earnest and full of pathos. His thoughtful lyrics are delivered from the heart, the composition is as simple as it is compelling, and the musicianship is top quality. There's a big, swampy sound here, with ringing guitars and shuffling drums, but it is Woodward's voice which steals the show.
In Woodward's own words, the song is "my way of sorting how I felt walking and talking as if things [were] okay when, in fact, they were anything but," adding, "'Heartworn Hopeless Highway' is ultimately about the hope of redemption in the face of tragedy and the honesty it takes to achieve it."
Billy Woodward continues a fine line of Americana, and can easily stand alongside the best.
Discover more from Billy Woodward
Discover more on RCM
Words Chris Wheatley