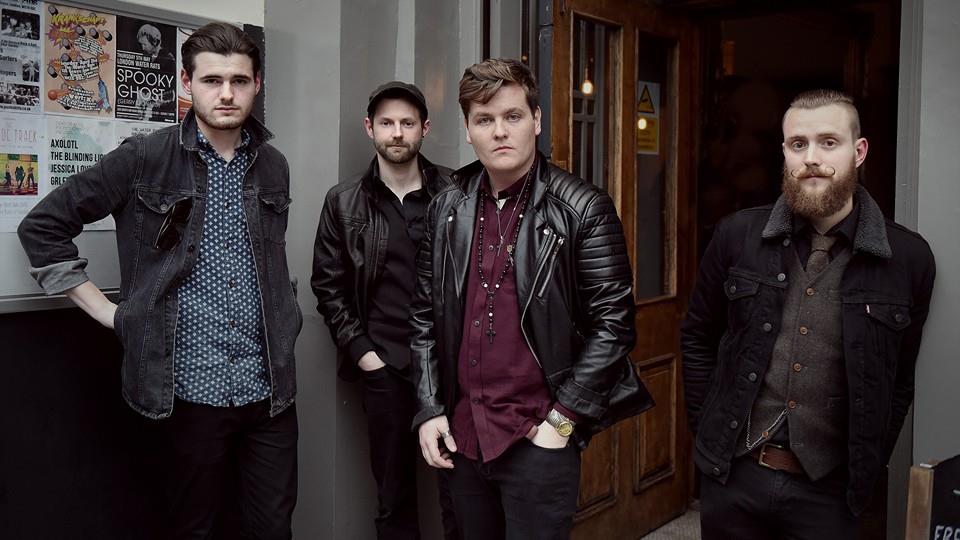 In order to appreciate the current hype surrounding Birmingham's Broken Witt Rebels, one should really experience the band live.

 

There is something about their mesmerising and highly energetic live show that, to use a common cliché, needs to be seen to be believed.

 
RCM was lucky enough to catch them on the 2nd of April at Water Rats in London, one of the first shows of their upcoming tour.  That night they just had a short support slot, yet still managed to create enough of a stir to be asked back for an encore, hardly a common occurrence for an opening act.
Georgia Pine
Their new five track EP, Georgia Pine, is due for release on the 15th of April, (this Friday) Pre-order here.  At first listen it is a bit of surprise that the band isn't from Birmingham, Alabama, rather than the West Midlands of the UK.  Their bluesy southern swagger draws comparisons to Kings of Leon, and vocally there are similarities.  Yet before you start humming 'Sex on Fire,' Broken Witt Rebels are a very different band to what the Nashville quartet became.  From Muddy Waters and Led Zeppelin to the more modern Alabama Shakes and Rival Sons, the band has a wide range of influences to draw upon.

The quartet have clearly spent a great deal of time honing their live skills, with the vocal prowess and stage presence of singer Danny Core making them one of the most exciting live bands around at the moment.  For a band such as this, translating that sound to tape (or computer) is often a difficult task.  Producer Tom Gittins (Robert Plant) has done quite a good job of it out of his studio in Warwickshire.  The sound is polished, clear, yet with enough of a rough edge to recreate the sound of a live band.  There is nothing complicated about Broken Witt Rebels sound, just vocals, guitar, bass and drums.  Limited overdubs, keys, loops, samples or any studio tricks, just great melodic rock songs played by great musicians.
Low is the lead single from Georgia Pine, the track has already picked up strong support from Radio X and Planet Rock.
First single 'Low' is the perfect EP opener, and a good indicator of the sounds to come.  The Kings of Leon comparisons are quite prominent here, especially during the verse. 'Suzie' is more blues rock, vocalist Core stretching his range to sound a bit like an early Joe Cocker.  It is refreshing to hear an old school guitar solo in this track, something that seems to have fallen out of favour in modern music.  Title track 'Georgia Pine' is rather appropriately named after the tree found in the southern states of the US, a part of the world the BWR seem to share a close musical bond.  Lyrically this track continues the Americana them of the EP, as does closing track 'Guns.'  Opening with a guitar riff right out of a glam-metal band in the 80's, the song soon reveals a brilliant and catchy chorus, with a melody and energy that leaves you a little disappointed when the song ends.
Broken Witt Rebels On Tour
Broken Witt Rebels are currently on tour through April and May in the UK, and whilst they are only playing a handful of dates, it is very much worthwhile trying to get along to one of their shows.  After a short headline tour they are supporting American Brantley Gilbert, and will be revelling in the freedom that the bigger stages allow, and in venues they will no doubt be filling in their own right soon.  See them now, whilst they're still underground, it won't last long. Find out where they are playing, and get tickets, here
Broken Witt Rebels – Howlin'
While you are waiting for Georgia Pine, take some time to listen to previous EP Howlin' on Spotify
Words. Nicholas Cheek