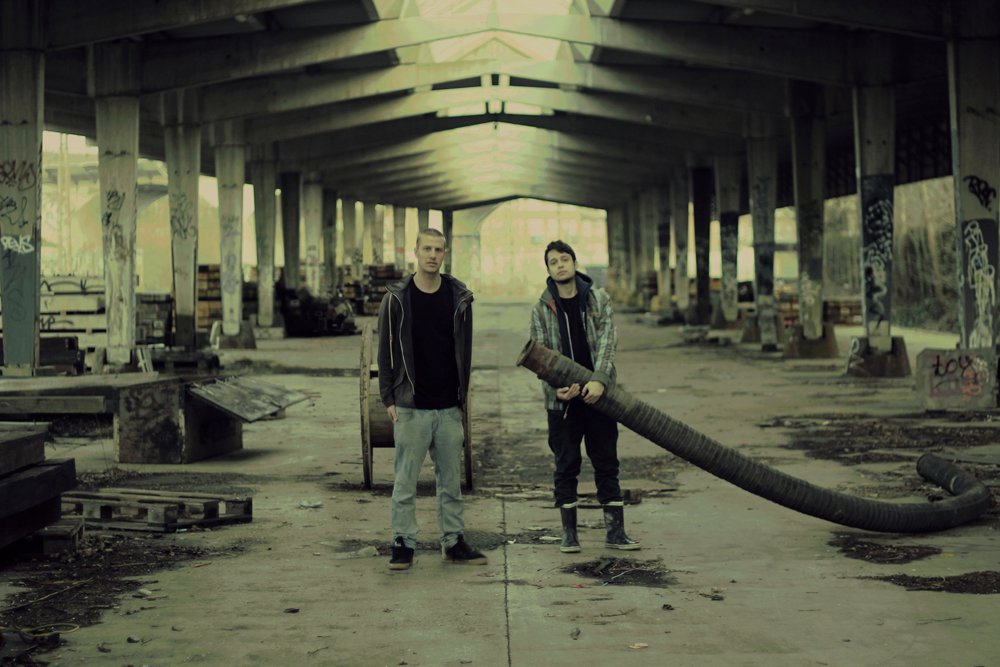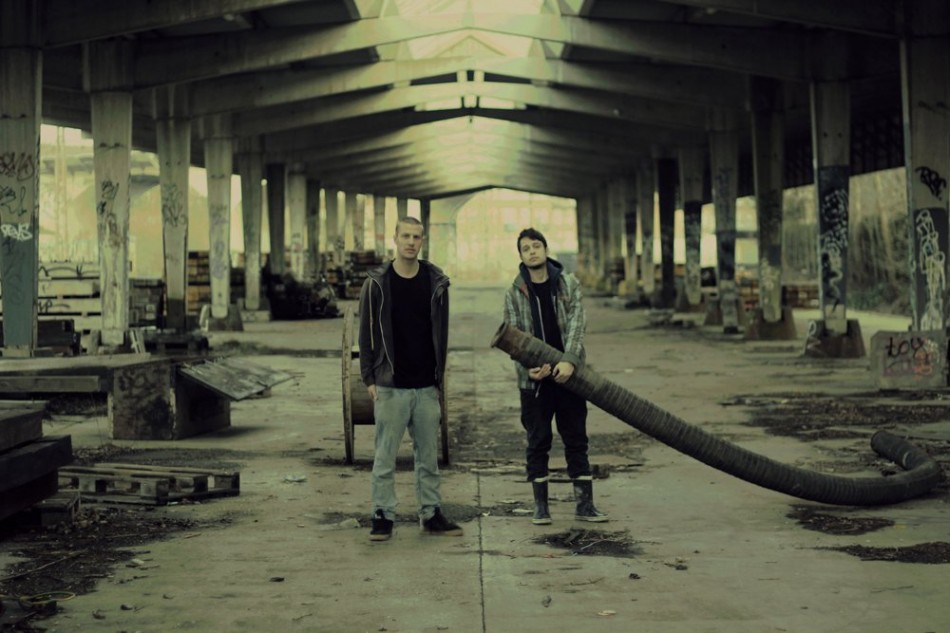 Danish double-act Bottled in England are acclaimed for their high-volume, explosive energy and wicked bass lines. Forming in 2010, Daniel Vognstrup brought industry experience and August Dyrborg introduced incredible one-handed drumming, and thus, the perfect drum and bass partnership was born. Bottled in England are bringing their high-tempo sound our way for the very first time, and boy are we ready for them!
The duo's UK debut 'Architect EP' was released earlier this month and features five tracks that banned all rules and restrictions. The EP is belligerent and arrogant, but in the most flattering way, because behind this persona there is a beguiling and sophisticated edge. The worldly power of 'The Fire,' with its deep continual base line, gives energy, joy and a catchy hook as soon as the EP begins. The ethereal vocals provided by Lydmor, soften the electro-pop backing track. The remix, by Icelandic producer Bjarnfoss, offers a lighter dubstep ambience whilst maintaining the attitude and assertiveness of the original version. Look out for 'The Fire' on our podcast. 'It will be good,' featuring the remarkable vocals of Maria Mortensen, is a gritty and darkly twisted track with fiery electro undercurrents. Swirling grime notes and light symbol work elevates the song to new drum 'n' bass heights. 'En Anden Ting,' is the EP's heaviest and most energetic piece. With a no-mercy attitude, the track will have any drum 'n' bass fan on their feet and up in the air. This is not one for the faint-hearted. Bottled in England's debut full-length album will be released this August, and is sure to be the record that will define the Summer.
Style, aggressive modernism and a Scandinavian twist on classic British drum 'n' bass, 'Architect EP' is the year's ultimate party record. Bottled in England take no prisoners. Their music will slap you in the face, with breakbeats that will set your mind racing and bass lines that will have your body pulsating.
Jen Grimble