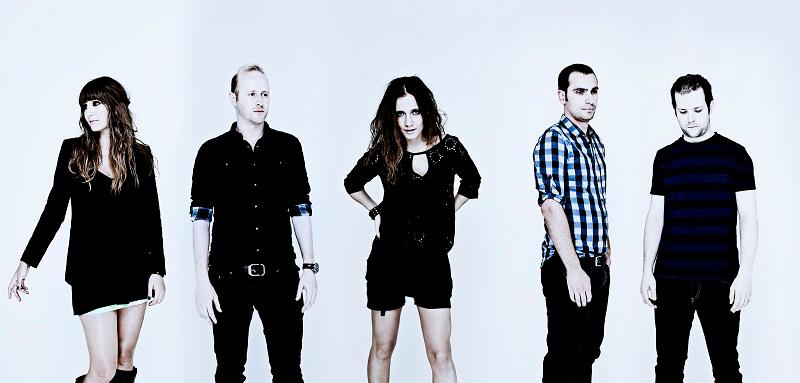 'You Will Go Again From Me' is the brand new release from London-based 5 piece The Mouth of Ghosts.
You Will Go Again From Me follows on from the 2012 release 'When the Sun Sets', the title track of which was one of BBC Introducing's best discoveries of the year. The bands newest five-track EP continues to showcase their dark and atmospheric tone whilst introducing a newfound variety of instrumentation and sounds.
The long and accurately named opening track 'Winter Song' is a soft introduction to the EP as the slow tempo and solo guitar melody highlight the haunting vocals and fantastic range of vocalist Alla. As the song progresses the band's new variety is revealed as a distant electronic line adds texture and recalls Portishead at their most epic. Despite a rousing chorus, it is the darkly poetic lyrics that characterise the band's sound.
The standout song of the EP is 'Wrong'. Consisting of a faster tempo, rockier beat and 'Placebo' style alternative production methods, this track adds dynamism to the release and steps away from the groups typical sound. While the vocals throughout the EP are soft in tone, the impressive range is reminiscent of female vocalists such as Gwen Stefani and Amy Lee.  The juxtaposition between gentle vocals and dark musical ambience creates a haunting tone throughout 'You Will Go Again From Me'.
While creating a sound similar to their previous efforts, 'The Mouth of Ghosts' newest offering presents a more polished and daring attempt. By blending a mixture of genres the band has created something new and exciting.
Gemma Dunstan