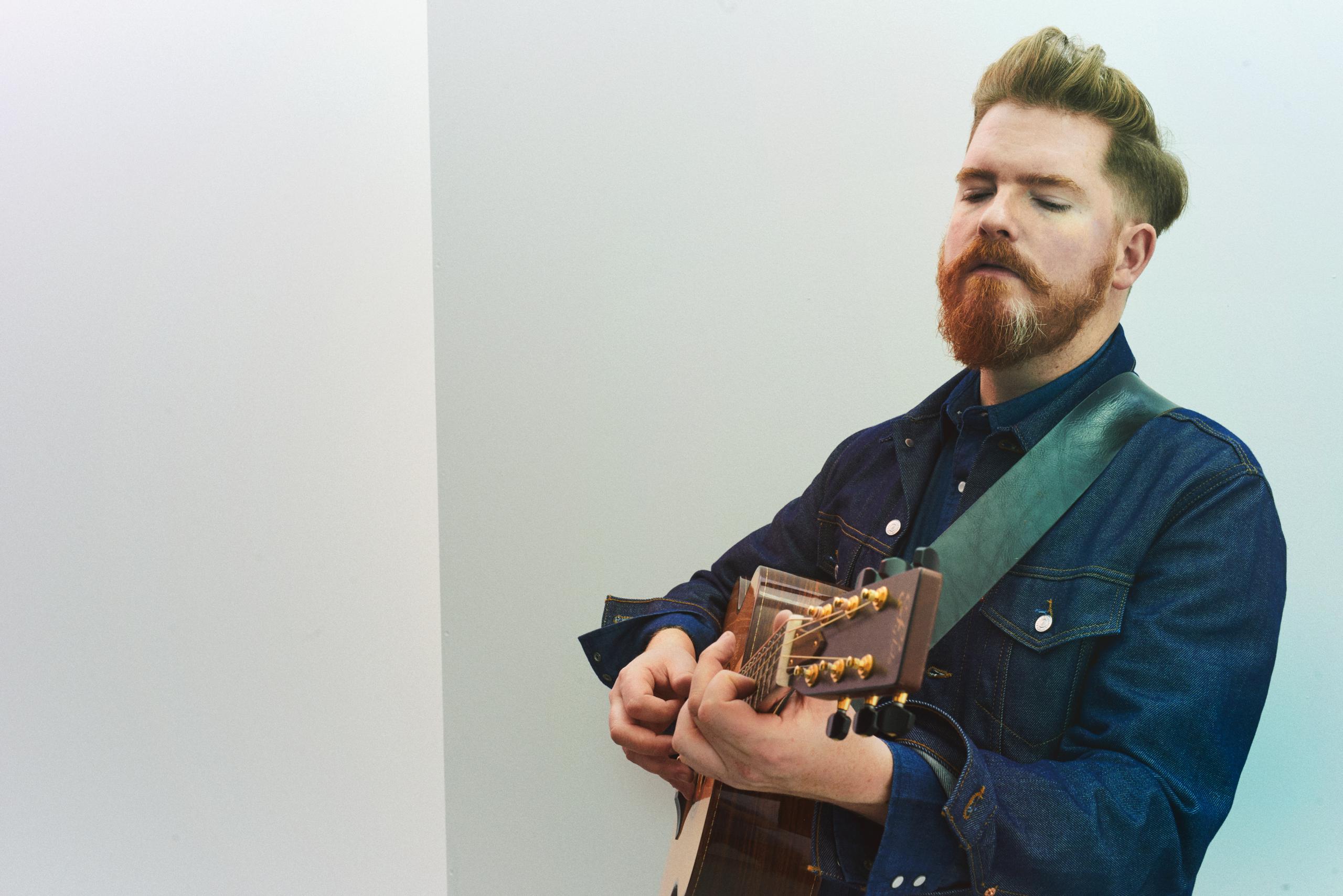 'Living In Disgrace', is the new single from John Smith ahead of his new album Headlong, set for release on June 30 through BARP Records. Produced by Sam Lakeman, mixed by Ruadhri Cushnan (Mumford & Sons, Flo Morrissey, The Maccabees) and featuring Cara Dillon on BVs, Headlong is dedicated to the memory of John Renbourn and follows Great Lakes, John's widely-applauded and Radio 2-supported release of 2013.
Speaking about 'Living In Disgrace' – a homage of sorts to belt-tightening – John says; "It's about me and my wife being skint, living in Liverpool before we got married. And thinking, I'd much rather be skint with her than be by myself." The new track follows recent singles from John, 'Headlong' (which picked plays across Radio 2, alongside Spotify support) and 'Far Too Good' (now with over 400,000 streams online).
Not by chance is it that John's fifth album comes bearing a title implying impulsive, breakneck motion – written as it was, across various touring stints playing guitar for the likes of Lianne La Havas and Lisa Hannigan (who fittingly lends a co-write to Headlong, on 'Coming Home') across the U.S. Having wound up his own successful 2 year stint touring Great Lakes round the UK & Europe (taking in sold-out shows at Union Chapel and The Purcell Rooms), in early 2016 John was finally afforded a chance to come off the road and settle in one place for a while. An opportunity which Smith soon elected to decline; "I felt like I had time on my hands, and I thought rather than go home and try to write where it just didn't feel natural, I wanted to keep on touring. It felt right".
Subsequently recorded in Sam Lakeman's Somerset studios in just over a week, Headlong is marked by the loss of Smith's close friend, Pentangle's John Renbourn, who passed away whilst Smith was out on tour. Says John; "He was so much more to me than someone I'd played with, and who had encouraged me. He was a friend as well, so I wanted to reference him on this album- that's why I've dedicated it to his memory". Renbourn's presence is particularly palpable in Smith's equally sparing and striking electric guitar work- informed by a love for JJ Cale and Clapton – which weaves throughHeadlong, marking a break of sorts from the lush string orchestration that characterised Great Lakes.
Whilst John Smith has stood still just long enough to commit this new album to record, there's yet little danger of moss gathering. Fresh from a lengthly solo tour and with several festival appearances booked for summer (including End Of The Road), Smith has also been tapped to play guitar on the forthcoming album from Joan Baez (with an appearance on the forthcoming Martin Simpson album also in the works), alongside his Great Lakes' collaborator, Joe Henry.
Summer Festivals
22 July BALDERSBY PARK Deer Shed Festival
26 August NORTHAMTONSHIRE Shambala
27 August PURBECK VALLEY Purbeck Valley Folk Festival
2 September SALISBURY End Of The Road