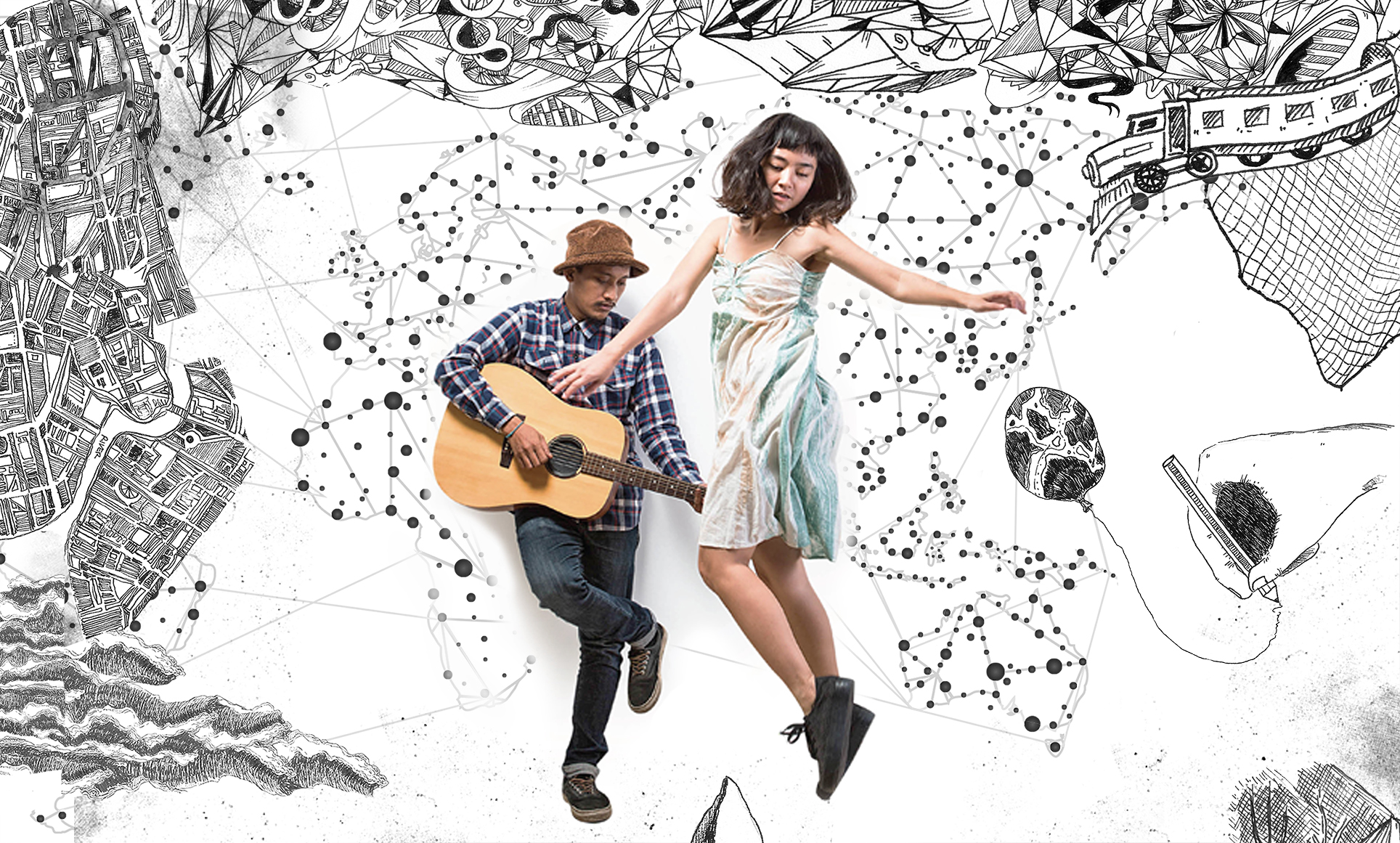 Man Upon The Hill by Stars and Rabbit immediately struck me as an atmospheric piece of folk music – the sort of track that one may play in their car with the windows rolled down.
The gentle guitar that carries the weight of the song creates an organic feel and the isolation of the music video accompanies this. The fact that the video for this folk track was shot in numerous idyllic landscapes across Indonesia adds to the authentic vibe of Man Upon The Hill, as it frames the duo to be endorsing in the nature of their native country. Regarding the picturesque scenery of the video, lead singer Elda Suryani describes on the duo's website that "being in nature connects you to your own deepest thoughts and feelings".
This sparks curiosity in the way that we wonder why this 'man on the hill' holds so much significance for the duo, and in this way the track holds a somewhat charming and mysterious element. The stunning video for Stars and Rabbit depicts the four elements – earth, air, water and fire – in an incredibly elegant manner. This again paints the picture of lead singer Elda having a deep connection with her surroundings in order to tell the tale of the Man Upon The Hill, and the impact that he has had on her life. 
Words. Lina Adams