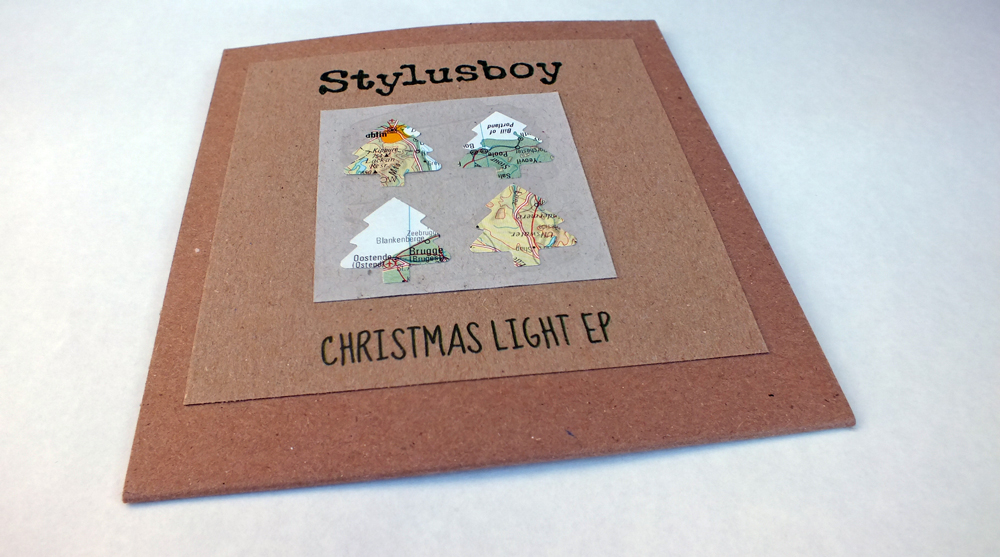 IT'S CHRISTMAS! Well almost, the John Lewis ad is on telly, and the Oxford Street lights are up, so that's good enough for us. Today in a bid to kickstart your Christmas spirit we bring you an exclusive first look at the video for 'Christmas Light' from Stylusboy, it's the title track from his EP of the same name.
[youtube width="640″ height="360″]https://youtu.be/UpifuDB4F90[/youtube]
This is a delightfully intimate ode to love and the things that matter most at Christmas, from the wonderful homespun troubadour Stylusboy.  Christmas Light is a love letter to warm even the coldest of hearts.
Last Christmas, Stylusboy (aka Steve Jones) was asked by the BBC to perform before the annual Coventry Cathedral Christmas Carol performance and to play a song live on air as part of their 12 days of Christmas.
"I love Christmas," says Steve, "and music is always a huge part of it for me. As a child I grew up singing carols and other songs — they hold a lot of special memories for me…" From that cathedral experience came this stunning collection of festive songs, including family collaborations with wife Rebecca and their children (the 'mini' styluses), recorded in The Truffle Room Studio at the heart of their home.
Stylusboy, a creative soul who knows the meaning of hard graft, is celebrating an exciting year of playing festivals such Warwick Folk Festival and Moseley Folk Festival as well as supporting John Smith, Grant Lee Phillips and MG Boulter.
Not content with just his Christmas Lights EP, Stylusboy is also simultaneously releasing a live EP via the good people at Wild Sound Recordings. The nine track mini album 
'Tales from Home: Live at the Manor House' EP, is a collection of songs recorded live at the Manor House show in heart of Derbyshire in July 2015. The EP features three new songs as well as songs from Stylusboy's back catalogue.
Stylusboy will be celebrating the dual release with a show at one of the Midlands' most intimate and sought-after venues, The Big Comfy Bookshop in Coventry, on launch day (11th December). You can watch previous live sessions from The Big Comfy Bookshop via our sister site LiveMusicSession.TV
Right, it's time to support the artist! You can preorder the limited edition EP on CD with handmade sleeve and download codes here for just £5.
In time honoured fashion we're looking for original Christmas songs to feature on a special edition of our Lost On Radio Podcast, submit your music via our contact page.