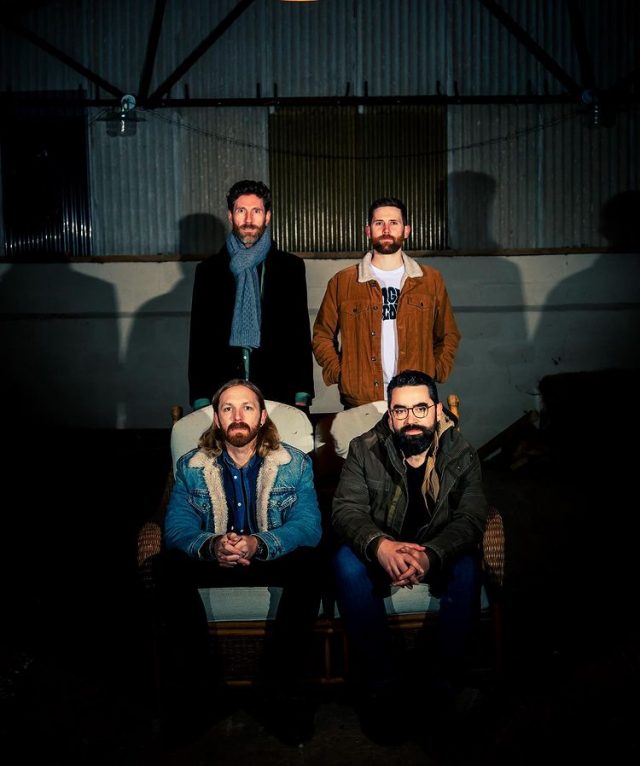 I'll Never Be Over You, is a poignant stab at melody, and Young Martyrs at their most vulnerable.
Young Martyrs – I'll Never Be Over You
Melancholic notes swirl into a solid foundation on this track. Such an embrace, but a sad song, developed by a band sending signals of intent, and trying to bring love back from the brink.
The acoustic sound arouses the senses, and the vocals are brooding, expertly toned, making the song sound even more sombre. This isn't a bad thing, as the band is brilliant at creating melodic heart pullers with lyrics that take us on a journey with chronicles aplenty.
The vocals work manages to create its own distinctive sound, and the song takes us back to the days when music had an unlimited soul. Young Martyrs has prepared such sonic tenderness too, and the track isn't too sweet or filled with cliches, as it boasts many moments and levels of serenity. Lyrically, the song conveys love being ripped apart like a debt letter, thrown to the fire, burnt until there is nothing left. It is a drastic account of a relationship turning sour and a man pondering over his own life, secluded from being happy.
I'll Never Be Over You is a sad song, delivering acoustic charm and a storyline better than what you'd find in those movies and books which paper over the cracks and don't tell you the full account. The track doesn't lift the spirits, but it's a contribution worthy of praise and credibility, pushing the boundaries of what melancholy and soul can achieve.
Discover more from Young Martyrs
Discover more on RCM
Words McConville