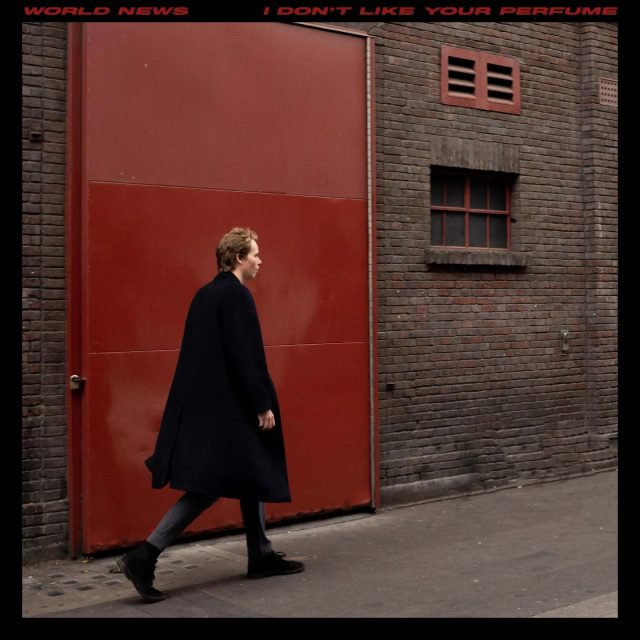 There's no substitute for honesty, is there? Diplomacy and white lies have their place, but sooner or later crunch time will arrive, and you're going to have to tell someone what you think, straight to their face. In the case of World News' latest single, it's 'I Don't Like Your Perfume'. That's a very specific example, but the sentiment is universal, and all wrapped up in a nice guitar groove, too.
World News – I Don't Like Your Perfume
World News is a South London based three-piece, known for their 80s influenced, guitar-driven sound.
'I Don't Like Your Perfume' is a riotous rock jam, revelling in the gleeful bluntness of telling someone….well, that you don't like their perfume.
The straightforward lyrics have a mischievous don't-care attitude, briefly setting up a situation – 'I don't want to bore you' – before breaking into the instantly memorable one-line chorus, 'I don't like your perfume', then adding 'I'm the bad guy…at least I don't smell weird.' There's not much you can reply to a diss like that, so you may as well enjoy the song, delivered in echoing frontman vocals reminiscent of bands like Depeche Mode.
As well as the aforementioned 80s influence, there's a little of the early 2000s in the production too, with acts like Kasabian and Arctic Monkeys coming to mind. It's a groove you can easily get swept up in, with its stylish guitars, running bassline and stomping, clapping beats. There's even a half-time feel breakdown with a chromatic guitar solo, but it all moves along quickly coming in at under 3 minutes. World News show they've got presence, and wit, and with some headline shows lined up and an EP due later this year, they won't be stopping anytime soon.
Discover more from World News
Discover more on RCM
Words Eden Tredwell