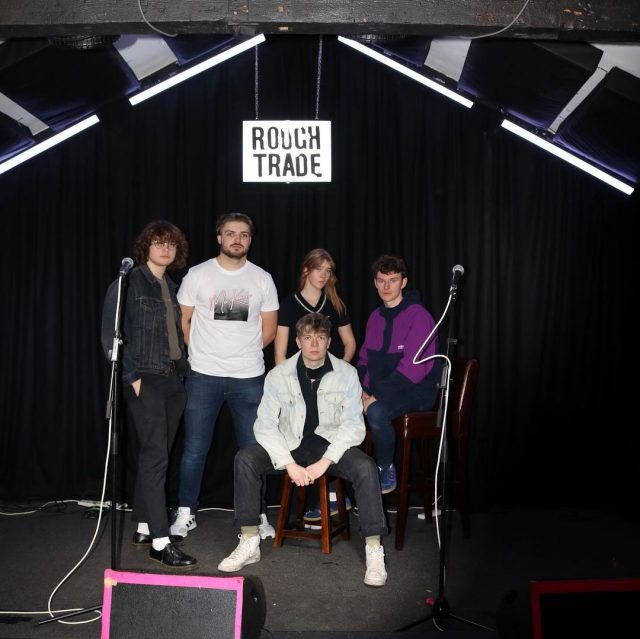 Combining stadium-ready, indie-rock with 90s dance and 00's female pop, Mansfield band The Publics return with a new lineup and a new single 'Marathon In Heels'.
The Publics – Marathon
Formed in 2019 Josh Porter (lead vocals) and Elliot Stephenson (lead guitars) began making music together in 2018. During the national lockdown, the duo built a new lineup bringing in experienced drummer James Keith, talented bass player, Euan Finch and young singer-songwriter EBONY.
In just 5 months The Publics went from playing in a neighbour's back garden to a high profile support slot with The Reytons.
The new five-piece lineup of The Publics, combine 90s dance and female pop artists, such as Billie Eilish and Olivia Rodrigo, with their traditional, catchy riffs and powerful choruses influenced by Catfish and the Bottlemen and Arctic Monkeys.
Marathon In Heels is fuelled by themes of regret and the need for change, with soaring gang vocals punchy guitars and slick bass. The surprise comes at the bridge with the lead vocal taken by their new female vocalist. Her soft ethereal voice contrasts with the poppy bright lead voice of their male vocalist.
The Publics have succeeded in creating a track that encourages togetherness allowing audiences to sing their hearts out and dance until their heels break.
The single was recorded at Electric-Bear Studios in the band's hometown of Mansfield using a mixing desk previously owned by the legendary Sir Elton John. The group hope that the single can propel them into the limelight and show what Nottingham has to offer; to not only their noisy northern neighbours in Sheffield and the rest of the UK
Catch them live
09/04/2022 – Newcastle, Head of Steam
01/05/2022 – Nottingham, Rough Trade
Based on this evidence, the reinvention of The Publics is a masterstroke. We look forward to watching their star rise.
Discover more from The Publics
Discover more on RCM