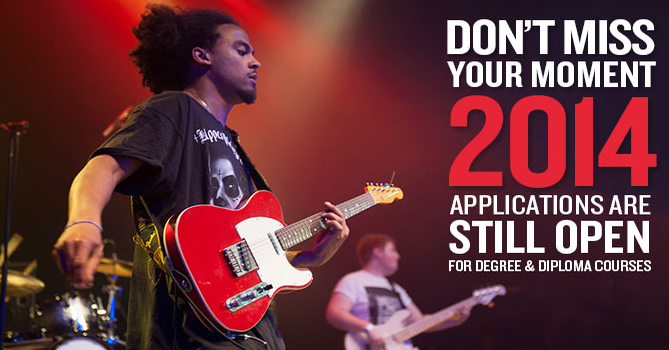 This week, we have caught up with Tech Music School, one of London's leading music specialist schools, to get some insight into how music is taught, how the music industry has changed and what the future holds for its students.
The music industry is one of the hardest, harshest and cut-throat businesses out there. Talent, hard work and persistence are key elements to making it. But whether you are interested in being an artist, a session musician, a singer-songwriter, a producer or even in music management, having the right foundation and the right learning environment can prove invaluable on your quest for success.
So What is Tech Music School?
Tech Music School provides students with the capabilities and opportunities to attain recognised qualifications across a number of fields. From vocal courses and instrument courses to the secrets of songwriting and the music business itself, its courses are designed to test and prepare its students with the skills, experience and most importantly contacts they need to flourish in the music industry.
Where Is It?
Tech Music School is based in London and has been helping shape both the music industry and its artists for over thirty years. London is world-renowned for its bustling and lively music scene accompanying people and genres from every background. The UK music scene is dynamic, fast and constantly changing which is why we work closely with record companies artists' management companies, magazines, venues and performing artists themselves to create the contacts our students to succeed in the UK's capital.
What Courses Does It Teach?
Courses include vocal tuition, drum, guitar and bass courses, as well as specialist songwriting, music production and business courses. Each of our tutors is qualified working professionals ranging from performers and producers to writers and entrepreneurs. With a passion for music, technical prowess and a love of teaching, our in-house tutors are also joined by special visiting tutors offering students first-hand experience and skills.
Who Is It For?
Aspiring musicians, performers and business minds with a love for music; if you have a talent and dream of working in the music industry then qualification for TMS can help you get noticed.
Any Famous Graduates?
Yes – in fact, Marina Diamandis (Marina and the Diamonds), Pixie Lott and Mick Avory (The Kinks) have all benefited from TMS's courses and have helped them on their way to stardom. Many of our students go on to work with the world's biggest stars from every genre.
How Do You Apply?
There are a number of open days for prospective students to attend (check out our website for the latest dates) and we are recognised on UCAS, so simply fill in the application and send it off. An audition or interview will be set to work around dates and times for you and it's as simple as that!
Phil Warrington, an avid music blogger, writes in association with Tech Music School