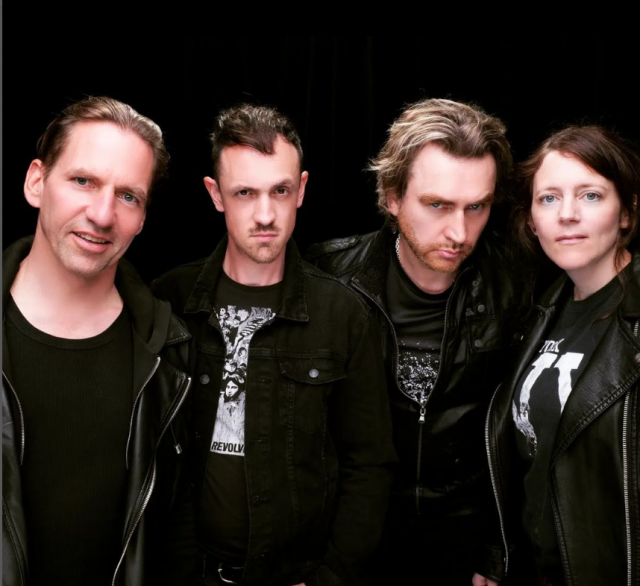 The catchy alternative rock sound of The Lunar Keys 'Oxygen Type' will keep you jamming.
The Lunar Keys – Oxygen Type
Hailing from Guildford, The Lunar Keys have found success with their previous releases, having been played on over 200 radio stations. Their latest release 'Oxygen Type' has also already shown promising signs, having been featured twice on BBC Introducing. The track has been mastered by John Davis who has worked with music icons such as Royal Blood, U2 and The Killers. The Lunar Keys' 'Oxygen Type' follows the release of 'Stop This', which we previously reviewed.
'Oxygen Type' brings alternative rock charm with a rhythmic beat that instantly reels you in. The heaviness hits just right and the vocals pepper into the opening smoothly. The subtle echoes in the vocals add a sense of character and creates a slightly mysterious initial tone to the track. You can undoubtedly catch influences of The Killers threading throughout, but The Lunar Keys make the lively sound their own.
Something to love about 'Oxygen Type' is that it has wide appeal, you can easily picture it being played out on radios, being a hit at festivals, being played through speakers at a summer barbecue, and waking you up on your morning commute. The catchy bop and solid vocals make it a track that will stick in your head. 
'Oxygen Type' is a show-stealing and versatile alt-rock bop that will have you up on your feet.
The track's pacing and sound is varied throughout which keeps the listener hooked with good weighting being given to the band as well as to the vocals. 'Oxygen Type' is guaranteed to be a track that you have on repeat.
The Lunar Keys are also pledging to donate £1 for each of the first 250 reviews and airplays of the track to the charity Oxygen.
Discover more from The Lunar Keys:
Discover more on RCM
Words Holly Hammond