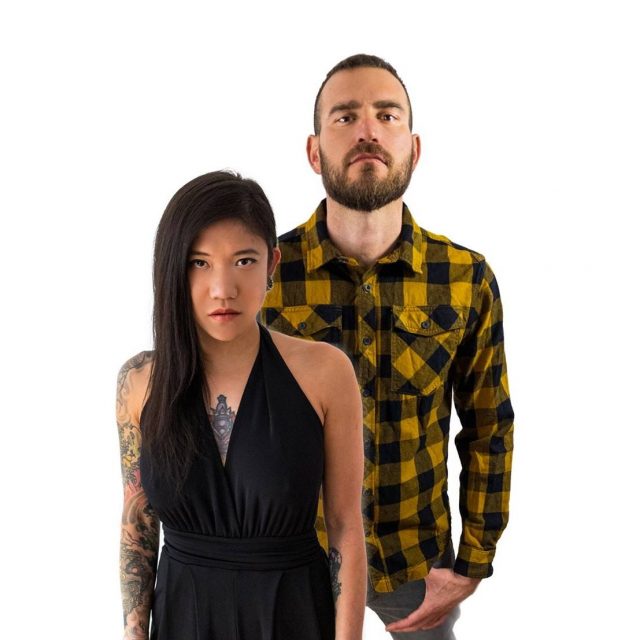 The Chronicles of Manimal and Samara's latest track, Atoms, steers the listener through space and time, beginning with Earth's creation, and ending with its destruction. It is experimental, thought-provoking and eerie, raising questions surrounding the human condition and morality.
The amalgamation of lumbering guitar rhythms, sleepy melodies, tribal percussions and techno sections create a sound for this track that stands out against all others. However, words take centre stage in this intriguing and beautifully crafted piece. Instead of being sung, the lyrics are boldly spoken, both in verse and prose form. Extracts from The Bible and mythological texts feature heavily within the piece, and the influence of great writers such as Dante, Plato, Blake and Niekisch is clear.
The track's themes of life and death, and creation and destruction, strongly resonate with the planetary crisis. The timeline that Atoms musically and visually creates, from Earth's beginning to its end, serves as a memento mori, but it also reminds us of the atrocities that we, as humans, are committing against our planet. The spoken word element of the piece almost takes on the form of a sermon — teaching us; reminding us of what we already know.
Atoms is not a conventional track. It incorporates original prose and poetry, with stimulating sounds, and extracts from canonical works of literature. It is a piece of art in its own right.
Discover more from The Chronicles of Manimal and Samara
Words Rachel Makinson