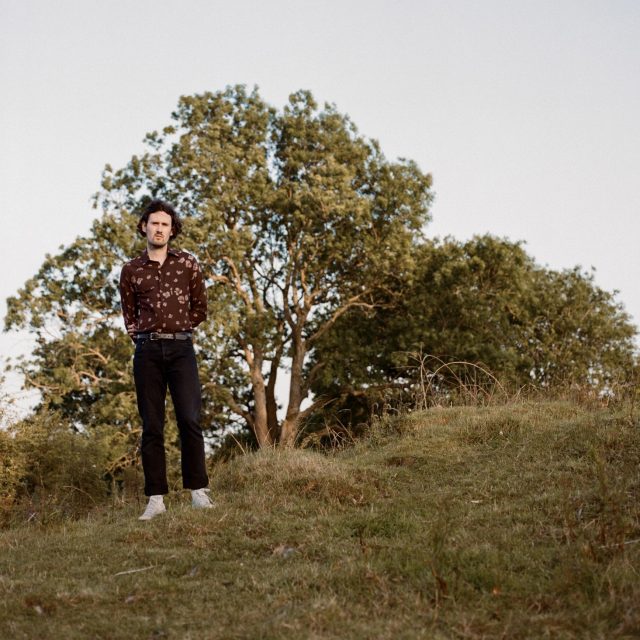 Ytown is the long-awaited EP from London-based folk singer-songwriter and multi-instrumentalist Campbell Sibthorpe. It's a delightful soundtrack to the nostalgia of suburban life.
About Campbell Sibthorpe
Born in Australia, raised in a small country town outside of Bristol, it was while sweeping school halls as a cleaner in 2017 that Campbell realised music was his true passion. He threw in the broom for the stage, and now far from those early beginnings, has gone on to support artists including The Staves and receive wide praise from Radio X and BBC Introducing to name a few.
Campbell Sibthorpe Ytown
His latest offering 'Ytown' is expansive songwriting and production at its best, showcasing Campbell as an artist with a firm grip on his craft.
A compelling commute through the English village Campbell was raised in, Ytown explores adolescence as a journey of ardent odes to youth and the exasperation of evading the country clutch. Speaking about the record, Campbell said:
"I wanted the record to recall that feeling of driving through where you grew up one last time."
These stirring reflections fasten themself to lush harmonies that ebb and flow through an expansive pilgrimage that blends the metaphorical with the personal to offer a noteworthy story. Ytown delightfully flits between melancholy, wistful and small town euphoria with lush Fleet Foxes style harmonies.
Entirely self-produced and recorded from the bedroom of his pastoral home-town, Campbell's DIY approach to recording was essential in keeping everything as natural as possible. "After a while, I just decided to give up on removing the sounds of where I lived. We live underneath a really busy flight path and so I'd track the flights and hit record when it passed…" A pump organ from the village church, field recordings, aeroplane engines, and vocals from his sister all play a part in inviting you into the village, ensuring you don't find yourself too far from home.
Discover more from Campbell Sibthorpe
Like Campbell Sibthorpe? You might like Adam French