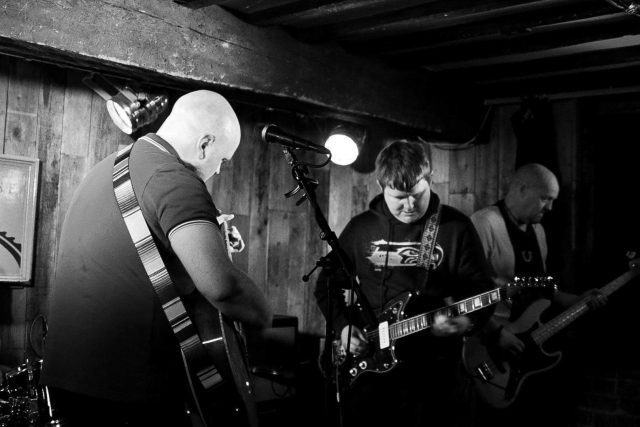 Ever been driven crazy by a mermaid's eyes? Well, our mates from The Cazales are here to share their own tale of the sort. Their new single Bugbear shamelessly hooks you with both an irresistible toxic love story and an addictive lad rock vibe.
The Cazales – Bugbear
The song sports a striking forward-moving feel, which translates the drive and urges the man is so fruitlessly trying to contain. The guitar-driven sound provides the perfect bed for Tom Matthias' passionate falsetto to pierce through and shine with all due drama. It never really sounds desperate, though. The melody is fluid and warm enough that you can feel the enjoyment of this bugbear of an infatuation. Almost as if he's begging the girl to leave him alone, while (not so) secretly hoping that she has no intention of heeding his plea.
A great callback to 90s alternative rock and, as good old guitar-based tunes seem to be making their comeback into the mainstream, this is just the kind of pub crowd-pleaser this humble writer hopes to see owning the radio more and more in the coming months.
The Cazales formed in Wrexham, North Wales and pride themselves on combining the best of the both Mancunian and Scouse music scenes. They have played gigs for indie music promoters Scruff of the Neck and at festivals like Focus Wales, in addition to supporting bands such as The Primitives and The Peach Fuzz. Their previous single 'The Narrative' was also featured on RCM. The band are currently working on their follow up singles.
Discover more from The Cazales
Discover more on RCM
Words Fernando de Oliveira Lucio