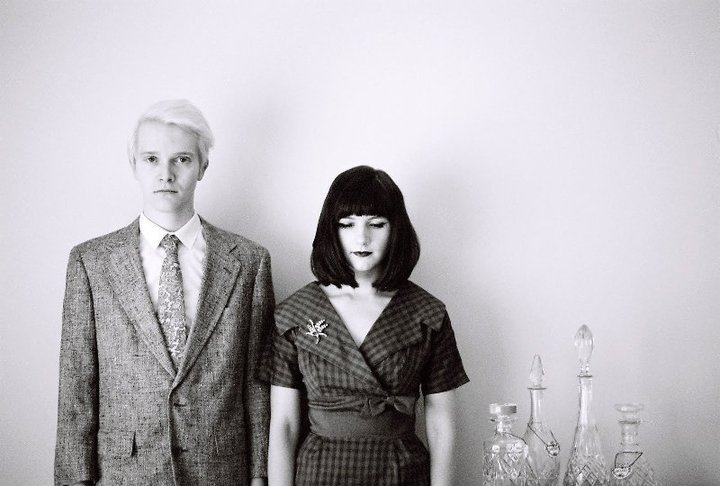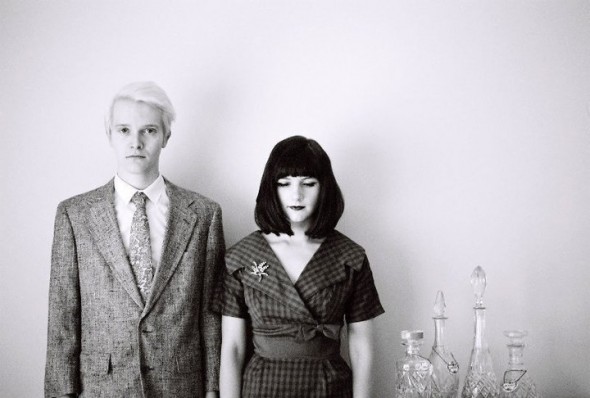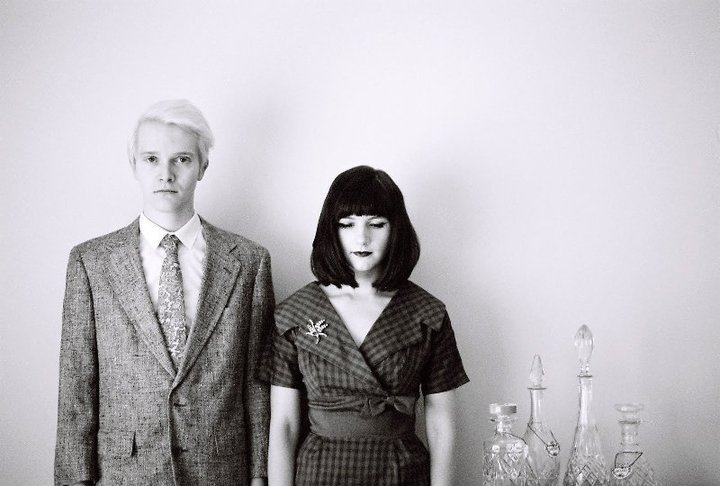 We first clocked Curxes back in August for First Signs Of Love #27, since then the blogosphere has continued to shower them with glowing praise and admiration. In fact Curxes are now officially the 11th most blogged artist in the UK this year, above the likes of Django Django, Azealia Banks, and Friends. A fantastic achievement from an independently released artist, with no label or PR company support. Curxes we salute you!
With all this success, we're delighted they have taken the time to become Right Chord Music guest editors and share their favourite new music from the year. But before we get into their picks, here is a little Christmas present from Curxes.
Macaulay Hopwood's selections:
Instead of regurgitating what many bloggers have already put far more succinctly, here are some songs by artists who have caught my attention this year. It may be because I have a loyalty to the local scene or just that we're inundated with talented artists here, but all of them are from the seaside town of Brighton. Below is an array of Kraut-rock, dream-pop and…perform-it-all-yourself-amazingness.
Abi Wade – 'Heavy Heart'
Us Baby Bear Bones -' You'
We played with these guys numerous times and in my typical fashion, I didn't bother watching them. Finally I took a listen and fell in love. They sound like those Danish progsters, Mew, only there are more girls in the band. Sweet yet balls-y sounding dream pop.
Traams – 'Klaus'
Awesome punky Kraut-rock. These guys are originally from my hometown of Chichester and are some of the best musicians I know. They've all been in various tip-top bands for the last few years and deserve to be playing festivals in far-flung European countries. RAD.
Roberta Fidora's selections:
Behold the glorious musical Pick 'N' Mix! It's enough to shake the very core of your distant Woolworths memories. Or something. So, here be choices…
Iyes – 'Lighthouse' (Demo)
All the trimmings here, Brighto-based and a suitably misspelled name too. We wholeheartedly approve. Watch out for some sort of event highlighting the flaws in our education system or, better still, listen to the delicate, sensual layers of sound which build up magnificently into something of a heartbreaker.
Trust – 'Sulk'
Trusting and sulking. Two things that could be considered my biggest flaws perhaps. Anyway, we supported Trust earlier this year in Brighton and it was a fantastic show, captivating and distinctive lead vocal combined with sexy, dreamy electronics. This song in particular was in my head for weeks afterwards. The crowd were also extremely attractive, I vaguely recall.
Wishmountain – 'Nescafe'
Thank you Matthew Herbert for all you've done. Especially for this album 'Tesco', "made exclusively from sounds recorded from the ten best-selling items in a TESCO supermarket." We couldn't have scanned it better ourselves. On a personal note, it also reminds me of the time I set up a parody Twitter account as a lonely bachelor wandering around a supermarket (based on my own disastrous amorous dealings plus a dislike of bright lights and changeable layouts). Right, I'm off to buy a box of Cornflakes and some paper plates to catch my tears.
What's next for Curxes?
We are currently planning a European tour in early summer and have a number of festivals already booked.  We will also be releasing a double A side early on in the year too, and supporting it with a UK tour. Visit their website to keep updated.