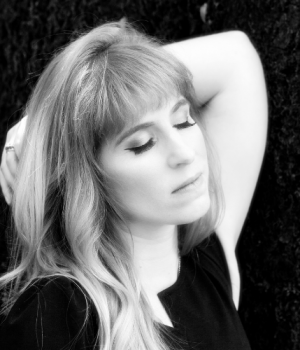 On her new single 'Something Told Me' ethereal, alt-pop artist Tess Posner challenges us to escape the stresses of modern life and reawaken our inner child.
Tess Posner – Something Told Me
With a Trumpet intro reminiscent of the sample used on White Town 'Your Woman' Tess Posner's latest single 'Something Told Me' immediately hooks you in with a breezy and jaunty optimism.
'SomethingTold Me' was recorded in San Francisco and produced by GEKKO. It brings together atmospheric synths and trumpets with soaring vocals that yearn for freedom and joy. There is a clear message here to throw off the shackles and appreciate the simple things; beautiful sunset, the morning bird song or a summer breeze. At a time when movement is restricted, this desire for escapism and freedom has never felt so wonderful.
Listen to Something Told Me and then check her her previous releases below.
About Tess Posner
Tess Posner is a fast rising artist from San Francisco who created ethereal alt-pop with a bite. She has already clocked over 2.4 million streams on Spotify and has amassed a following of over 35,000 fans across social platforms.
Her journey started singing in coffee shops as a teenager and she released her first EP in 2018. Her sound brings powerful vocals, haunting melodies and atmospheric rhythms together to bring the listener to deeper places.
Her honest, dark and politically conscious lyrics have attracted attention and her single New Angels was a semi-finalist in the International Songwriting Competition in 2019. To date Tess has released 5 singles working alongside producer Arthur Pingrey (Sia, Norah Jones).
Tess has garnered press from outlets including Yahoo News, the California Herald, Pop Dust, Vents Magazine, and a host of Hype Machine Blogs including The Girls at the Rock Show.
Discover more from Tess Posner
If you like Tess Posner you might also enjoy Kendall Rucks
Words Mark Knight