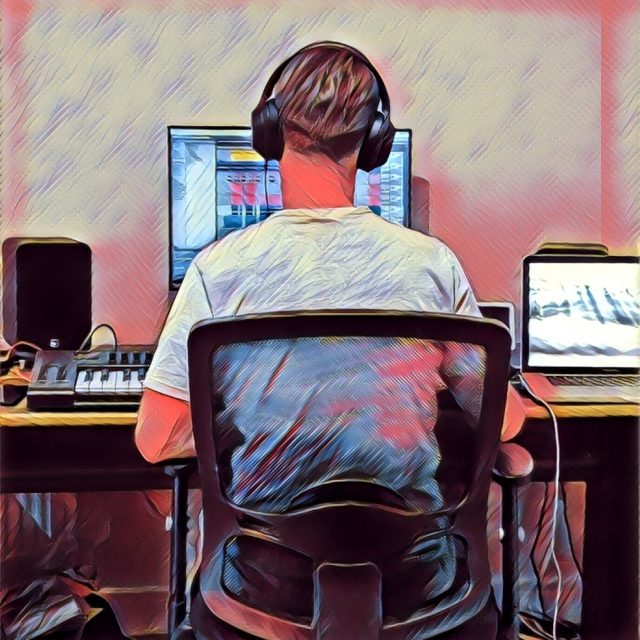 Producer and DIY artist Talman has released an emotive new song named 'On Dreams' in partnership with the rapper Petravita.
Talman – On Dreams
Chris Talman, also known simply as Talman is a producer and former drummer from Worthing, England, his love for music (and the pandemic) took him to install his own DAW and start mixing and producing tracks.
His most recent single 'On Dreams' is a versatile hip-hop song that Talman made in collaboration with Petravita, a talented MC and poet who currently resides in Stockholm, Sweden.
"On Dreams is a well-produced hip-hop track that evokes the hopes and fears of any aspiring artist." 
One of the most brilliant aspects of this track are the rhymes, which take us on an emotional roller-coaster through the perils and risks of following our dreams, but also the importance of doing it, and is that dichotomy of ideas what makes this tune shine. The way this song is presented is like a conversation inside of a dreamer's mind thinking about all possible scenarios.
The production that Talman created for On Dreams works splendidly with the lyrics, it starts beautifully with a looped piano track followed by harmonious voices on the back but it switches abruptly into a more dramatic and upbeat tune, going back and forth between both tones, that exchange gives this song a very unique flow and identity.
On Dreams was released on January 6th and it currently has over 1000 plays on Spotify and was included on BBC Introducing, proof of the quality of this powerful track, Talman is definitely an artist that you should keep an eye on.
Discover more from Talman
If you like Talman you might also enjoy Dom Champ Sets The Bar High On The Good Side
Discover more on RCM
Words Javier Rodriguez