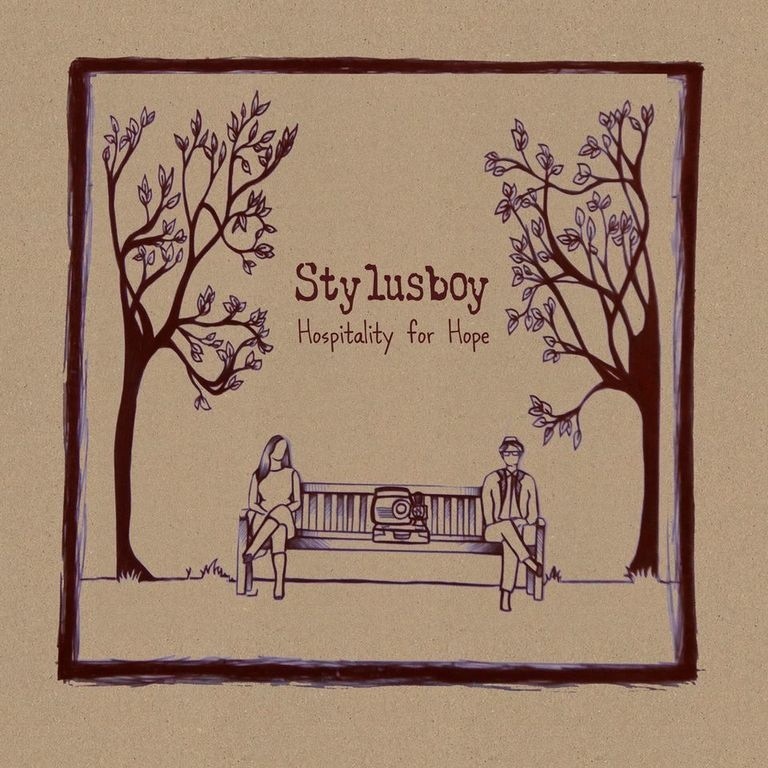 Laura Midgley, the newest member of the Right Chord Music family, shares her views on the debut album from Right Chord Music favourite Stylusboy.
Stylusboy Lantern
With a name like 'Stylusboy' I expected to be listening to a male solo artist perhaps somewhere in the field of electronica and to my surprise I discovered that joining Coventry lad Steve Jones was Rachel Grisedale forming a superb vocal harmony folk duo. Their debut album Hospitality for Hope is to be released on 18th November 2013 and is a collection of beautifully written folk-pop gems. From the first track Lantern with its chugging drums and bright keys to the last track Hold my Hand a delicate folk-ballad that showcases their effortless harmonies, the pair do not disappoint.
Want to hear a track from the album before it's release? We have an exclusive first play of 'Lantern'
Besides the music, Stylusboy are doing all the right things and are taking the DIY ethos by storm by taking advantage of social networks and garnering many new fans by performing house concerts, online gigs in the kitchen as well as traditional festival appearances and support slots for the likes of Newton Faulkner and John Gomm.
With strong support from John Parker (of Nizlopi JCB Song fame) on double bass, the album fleets through various emotions, always hopeful as the album titles hints at, with their folk sensibilities becoming particularly apparent on the wonderful Eyes Form Tears. The album boasts a strong sense of musicality and it is easy with this style of music to slip into safe, middle-of-the-road territory, however, with the syncopated off beats of Lantern to the dynamics created by sharing vocal duties and then coming together in harmony, the album remains interesting, yet accessible.
The lyrics are laced with colourful imagery and show the band's quiet confidence with lines such as "Innocence may trust the ones who shout above the crowd, but you'll find the truth is quiet, it has no need to scream out loud" with a catchy chorus that persuades the listener to Be the First to Move.
Rachel's voice really comes into its own on the fourth track Staring at the Sky revealing more vocal character, backed by crisp drums and impressive double bass that helps keep a sense of suspense throughout and carries it throughout another super catchy chorus. Steve's voice is relaxed with a full and sincere tone similar to many of today's folk voices at the forefront of the mainstream attention the genre is currently enjoying.
The title track Hospitality for Hope is a song you'd hope to stumble upon being played live in your local music bar with its solid drums and guitar lines, its feel-good vibe, and engaging lyrics. The song then breaks down into what I assumed to be an outro but pleasingly returns to its joyous chorus, this time with Rachel taking the lead melody. Their voices, although produced in their raw state with little to no effects, blend nicely and this adds to the intimate feel of the album as a whole. Also one imagines that the production doesn't veer too far from the band's organic live sound which is usually sensible so as not to disappoint the audience at live shows.
Lauded by lover of new independent music Tom Robinson of BBC Radio 6, Stylusboy are definitely one to watch, successfully developing their style in a genre that's enjoying great popularity at the moment and is reminiscent of the soundtrack to Once the story of the growing love and friendship of a young couple bonded in their love of folk harmonies. If you enjoy real instruments, catchy melodies and folk ballads with male/female vocal harmonies in the vein of Damien Rice then you'll be pleased to embrace Hospitality of Hope.
Preorder Hospitality For Hope here