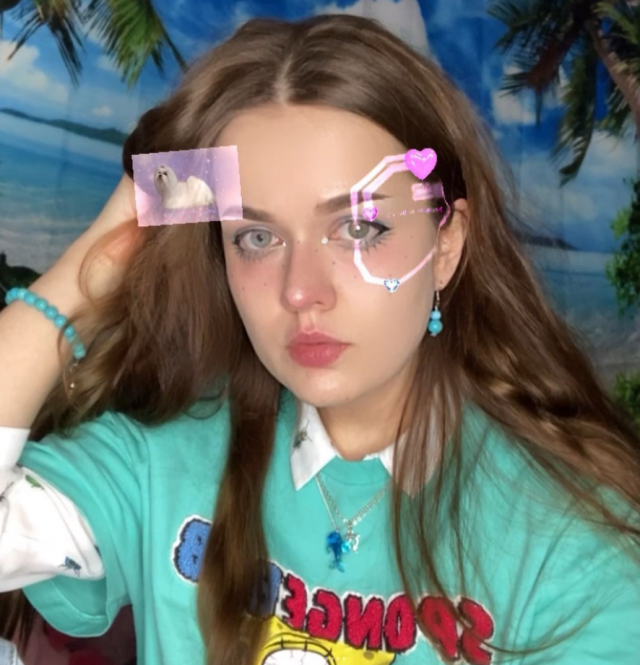 Prepare to find your next alt-pop favourite: sorry stacy is back with her new single "ME AND MARYLAND", the first off her upcoming EP. Now based in Cardiff, the Russian-Ukrainian electronic artist, whose real name is Anastassia Svets, has been honing her songwriting and production skills for over a decade, teaching herself how to make her own music and honing her craft.
sorry stacy – ME AND MARYLAND
Inspired by Imogen Heap, Caroline Polachek and Björk, sorry stacy blends pop, glitch and downtempo elements, infused with emotion and personal lyricism that make her music unique. 
"ME AND MARYLAND" is a fresh, alternative pop track, whose ethereal atmosphere will transport you to a different world. Svet's vocals fill the room, like a dance fairy whispering in our ears. Her production style is really impeccable, keeping the listener entertained with breaks, an infectious rhythm and elements that range from ethereal to hyperpop.  
The whole ambience of the song is suspended like a bubble, swinging between a happy nostalgia about the past and a real longing for what's now in the past.
"This song is a new chapter for both my musical and personal journeys – a chapter of introspection, healing and acceptance. It represents a lonely trip back into my childhood – drowned in dissociated symbolisms and disordered memories, and laments about connections lost", says Anastassia.
And she really manages to convey this feeling, making ME AND MARYLAND one of those comfort tracks we put on repeat when we want to be immersed in our thoughts.
Svets is not only a musical self-made artist, but she also curates the visuals for her music and the artworks. sorry stacy is an incredible newcomer to the alt-pop scene and we're sure she's here to stay.
Discover more from sorry stacy
Discover more on RCM
Words Anna Colombo