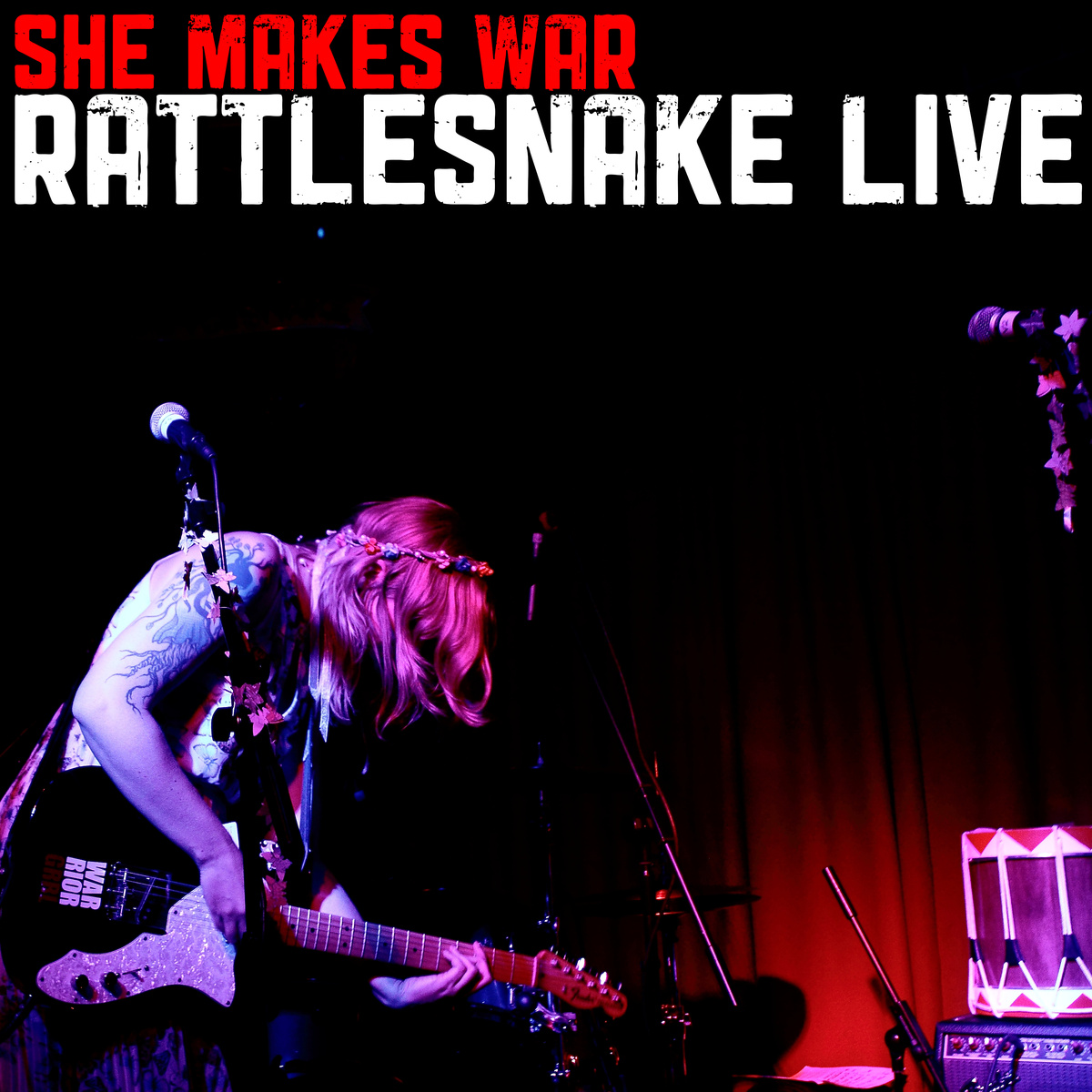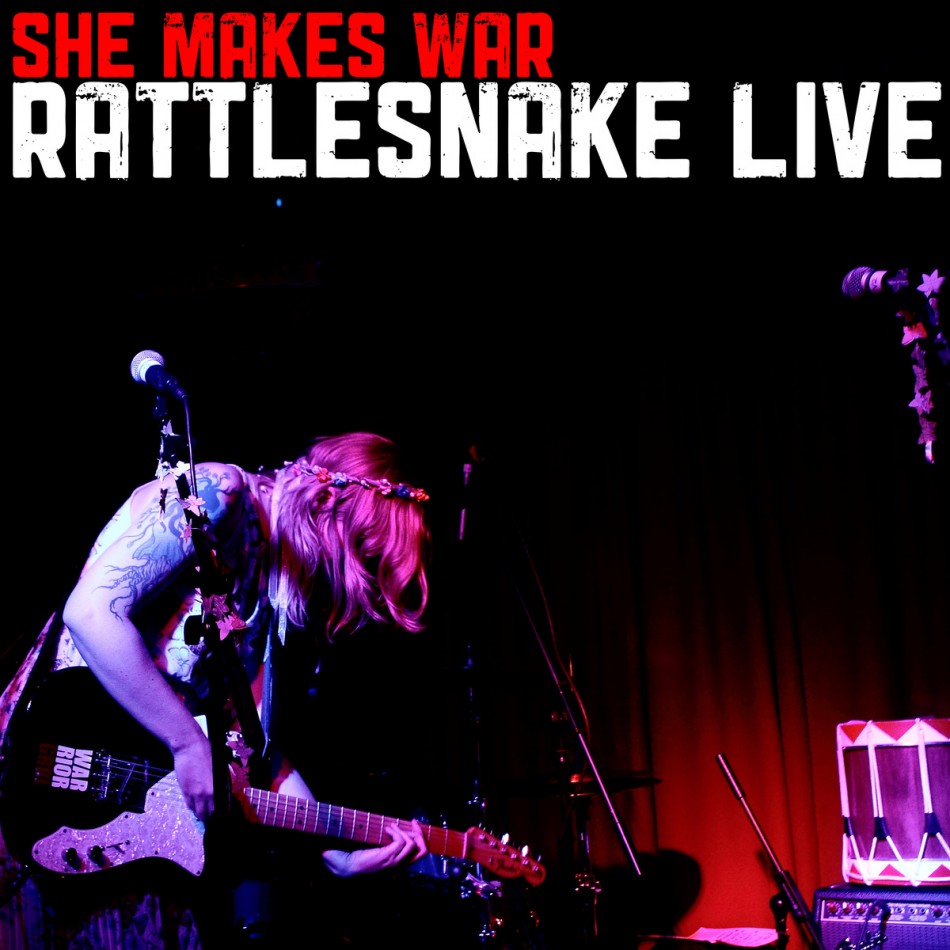 Today we welcome you to the melting pot of She Makes War, solo project of Bristol-based multi-instrumentalist Laura Kidd with her live EP at Islington venue Rattlesnake. As you listen you can almost visualise the set up of Laura on stage at the recently closed venue with the audience happily engaged by her and her guest band for the evening 'The Magpie Hearts'.
She introduces the band before the opening track 'Exit Strategy' which sets the grungy tone of the show, an angst ridden song in which you can hear all those hours spent listening to Nirvana as a teenager didn't go to waste. Then comes 'Butterflies' a tender ballad supported by strings and harp, which reveals the more vulnerable side of her eclecticism. 'Ghostsandshadows' is similar in its contemplative lyrics and instrumentation of cello, violin and an arpeggiated harp sound. 'Slow Puncture' is the highlight of the EP, it's a brilliantly crafted song complete with the nostalgia of Nirvana's MTV Unplugged in New York.
Her proficiency with the loop pedal is introduced on 'Delete', an hypnotic and linear ode to the frustrations of the digital age with layered overlapping vocals and sparse repetitions on the tom toms. The song sounds particularly effective when Laura uses a megaphone for one of the vocal layers resulting in a heady mix of sonic textures. The audience cheers and Laura apologies at the possibility of hitting someone with her drums so who knows what went on there! Back to the sole sound of a harp played by Kat Arney accompanying her soft vocals is the penultimate track, short and poetic 'Disarm'. 'Scared to Capsize' is the final song of the EP and you can sense that the listening crowd are engaged in its strong melody and pulsing drums, ready to accept her invitation to participate later on. Encouraged by the band, the crowd join in with a 'do dah do' back melody and Laura playfully invites them to sing louder 'after all we're in a capital city' and the chant continues even when the music ends, uniting audience and performers until the show naturally falls into a clap of appreciation from both sides.
Making self-confessed 'gloom-pop', She Makes War is a unique artist; another fine example of today's DIY musician creating and paving her own path, her own way.
[youtube width="640″ height="360″]http://www.youtube.com/watch?v=Q5hzO-s2LA4[/youtube]
Buy Rattlesnake Live by She Makes War here
Laura Midgley