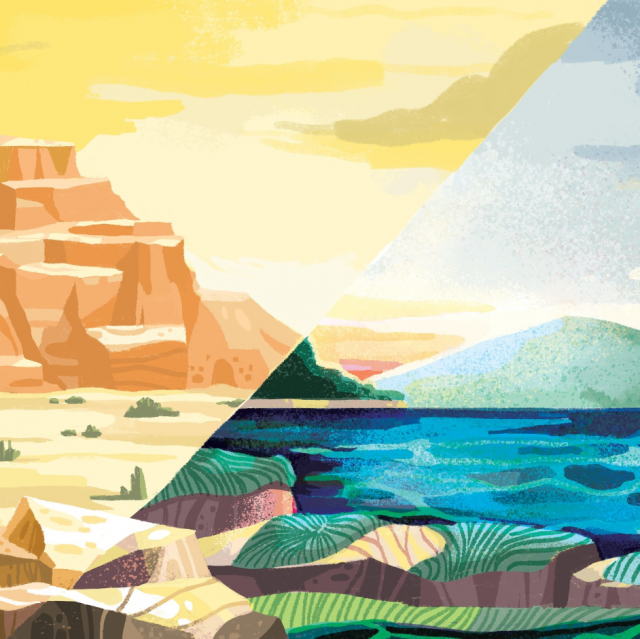 'Warm Waters' is a beautiful foray into Samantha Christine's mind.
Samantha Christine – Warm Waters
Very few albums can house such a stripped-back approach and still sound so sweepingly rich and charismatic as 'Warm Waters'. Christine explores difficult themes with grace and a particularly gut-wrenching honesty that's quite unlike anything else. From start to finish this record is haunting in its beauty.
The Making of Warm Waters
Recorded in Terlingua, Texas, the intimate production is often reminiscent of Elliot Smith or Nick Drake, though Christine's uniquely mystical approach to this style is incredibly inviting and pivotal in separating her from . Produced by Bill Palmer, Christine chose the historic St. Inez Church for her alum to take life. Traces of the church can be heard in the background only adding to the ghostly atmosphere. Maybe there was something in its walls or floors that poured through Christine's voice to make every line so achingly poignant.
Warm Waters Review
There's real weight to this record, propelled by its guttural and devastatingly human topics. Songs like 'Wait' and 'Copperhead' leave a tangible mark on you as they lay personable lyrics atop a backdrop of sincere musicality. Although the lyrics leave the door wide upon to personal interpretation, there's a tangible melancholy across the album that's impossible to misplace. Christine's bittersweet ability to craft gorgeous but gut-wrenching songs never overshadows her talent for inventive lyricism. It's easy to get so wrapped up in the glistening production and warm vocals you let the clever writing slip right over your head. Like her instrumentation, the lyrics are subtle but rich in character.
Opening a door to emotions often out of our reach, the record swells, and blooms with ecstatic tranquillity. While the instrumentation is often bare-boned it's safe to say the atmosphere is only propelled more by this. There's no need for anything more. Each track, especially 'Sport' with its stripped-back sentimentality, breathes in and out as if alive. Within seconds you find yourself lost in a soundscape that's both familiar and utterly new.
Tracks like 'Faroe' and 'Little Resin Seal' dive into surreal anecdotes only adding to this mystical environment the songs inhabit. They etch themselves into your head with a nurturing hand, leaving you desperate for more and wondering what it all meant? 'Closer' hits hard and like the lyrics, builds and builds. The instrumentation is taught, romantic but not self-indulgent. 
All three of these tracks inhabit the daunting realm of an album's second half with swords in hand. Never boring, never out of place these three songs work brilliantly at keeping the second half of the record just as engaging and special as the first. Another example of Christine's talent as a writer, the songs are laid out with purpose and care – upon relisten it's hard to imagine the tracks in any other order.
Likewise, the final two tracks are perfectly placed. From the stunning 'Zeke's Song' to the brutally honest introspection on 'Saw You', the album ends powerfully but not without that ever-present melancholy. The final track embodies that all too familiar feeling of longing, as the vocals ache to be heard. The ten tracks are connected wonderfully and with care, as if sewn together with a motif of thread instead of rope. 
"Warm Waters is an album you have to play from start to finish, indulging in each track's whimsical calmness and powerful performances."
Discover more from Samantha Christine
Discover more on RCM
Words Ciarán Coleman