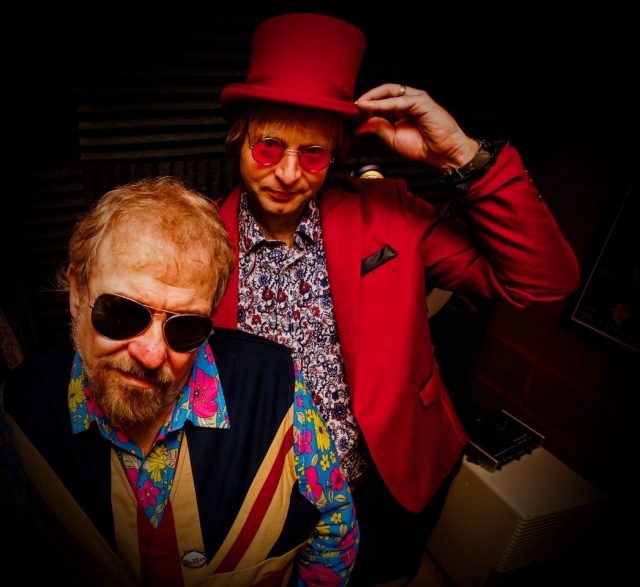 The talented team of Robbie Rapids and David Levene have manufactured a marvellous composition that also commemorates a sorrowful event in American history.
Robbie Rapids – Who Shot Them Down
Hailing from Grand Rapids, Michigan, Robbie Rapids is a singer and guitarist who started playing music at the early age of 16, over the years Robbie has mastered his craft by playing in several music projects, now after all this time, he is finally going solo and ready to make some waves with his art.
With a broad taste that expands over four decades of rock, Robbie has mentioned bands such as The Beatles, David Bowie, Stone Temple Pilots, and Tom Petty as some of his main influences. His music style has often been described as 'Jangly Power Pop Rock'.
Who Shot Them Down down is the name of Robbie's first single, which was made in collaboration with David Levene, renowned session musician, and producer who was also a member of Laghonia, one of the most influential psychedelic acts from South America, this piece of music is just the first of many more to come from this dynamic duo.
As it's the norm with Power Pop, we can hear many traits that define this subgenre, starting with the engaging melodic hooks and the jangling guitar, in addition, Robbie's soothing voice is reminiscent of iconic singers from that iconic era. David's inclusion of the keyboard during the first verse adds an extra flair to a track that was already rich and colourful.
But beyond the production and the musicianship of this single,  we can find its core element, which is the story, Who Shot Them Down is based on the book 'Arc Road' by Tony Tiffin, this printed work tells the story of the tragic events that occurred in Gwinnett County, Georgia on April 17 of 1964, on this devastating day three police officers were murdered with their own guns by three psychopaths, this case would be remembered forever as 'The Dark Days of April 1964'.
Who Shot Them Down is both a respectful tribute and a solid piece of classic rock that will appeal to nostalgic and newer fans alike.
Robbie Rapids managed to use the power of storytelling in music to create a compelling and meaningful track. The quality of this tune makes us eager to listen to what this duo has prepared for the foreseeable future.
Discover more from Robbie Rapids
Discover more on RCM
Words Javier Rodriguez