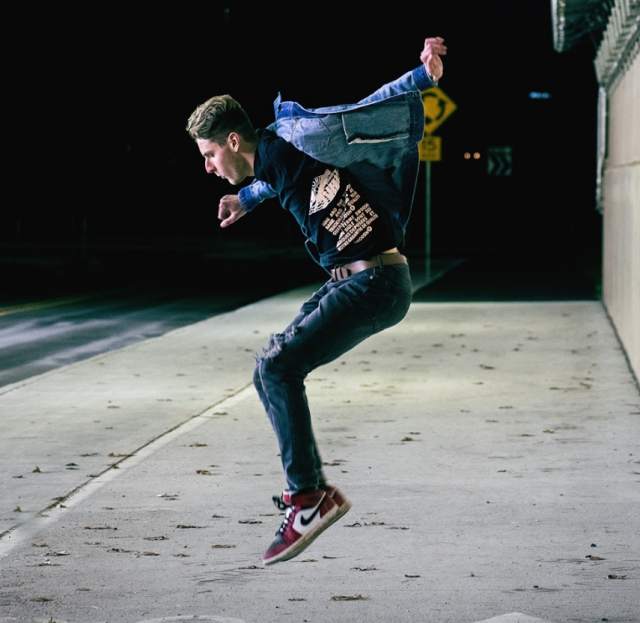 Pittsburgh native 'Evening Hallucinations returns with one of his best songs to date with the dreamy 'Hallucinations'.
Evening Hallucinations – Hallucinations
Calvin Squire alias Evening Hallucinations is an alternative singer, producer, graphic designer, and songwriter from Pittsburgh, Pennsylvania, since 2019 he has released a generous amount of singles, cutting his teeth in the saturated world of DIY internet artists.
His music style has a wide variety of influences, which go from ambient music to pop. Inspired by the endless possibilities that music and sounds can create, Calvin has developed a way to translate his personal experiences and emotions into art, and his most recent single Hallucinations is a great example.
The lyrics explore the themes of soul-searching, discernment, and determination against the hazy "hallucinations" that this artist has encountered at this point in life, turning this piece into a first-person journey through the eyes of the performer, with the rhymes functioning as the vehicle:
"But these thoughts wanna play I've been questioning all And I keep on wondering Let the insomnia hit And I'm uppin' all again"
Despite Calvin's young age, he has made a flawless work with the production of this track, with layers of effects accompanying the hip hop beats, also the ethereal and clean resonance in his vocals gives this work it's hallucinatory feeling, in conjunction with the hyper vocal delivery granting this jam a very peculiar vibe.
It's important to mention that Calvin was in charge of every aspect of this tune, including the lyrics, production, mixing, and mastering.
Hallucinations is a sharp and bold tune that pours raw emotional artistry.
Overall Evening Hallucinations has shown a highly developed skillset as both producer and performer, planting the seeds for what could be a very promising career.
Discover more from Evening Hallucinations
Discover more on RCM
Words Javier Rodriguez