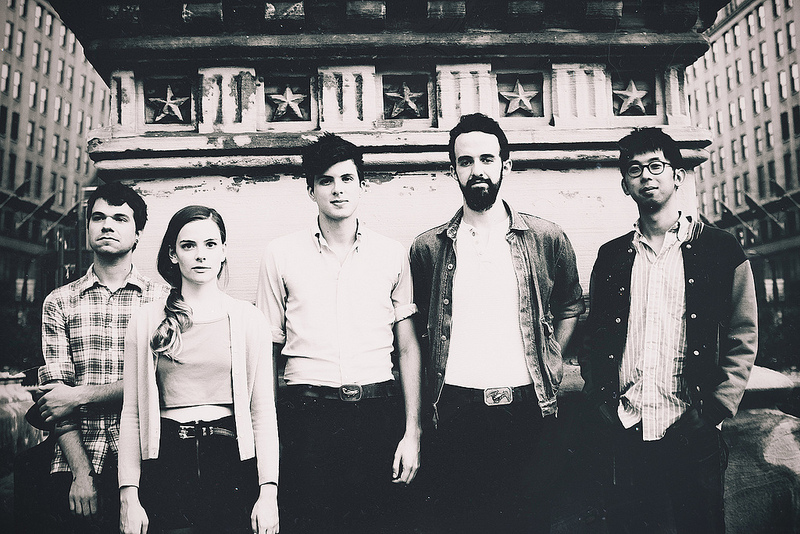 Rob Bridge is a photographer that works with musicians. In The Art of The Image, he critically examines music photographer to highlight how to stand out from the crowd.
So the UK festival season is over. Time for bands and artists everywhere to start focusing on winter projects….whether that's writing and recording new material, braving the weather to get out in front of new audiences, or giving your branding and promotion a serious overhaul.
If the latter is a priority for you then don't underestimate the importance of your promo images. It takes less than a second for someone to decide whether or not they like the look of your picture on Facebook, Twitter, Soundcloud, RCM, your website etc. And that second could make all the difference between them clicking straight past you or stopping to find out more…
Case in point….this is a picture I stopped on. (See above) Sometimes I can explain exactly why a certain band promo image appeals to me, and sometimes I can't. On the face of it this picture of Boston's Magic Man is a simple image…line 'em up, tell 'em to look at the camera, take the shot. Band photography at it's simplest. But the end result really grabbed my attention. I love the processing, and the leading lines created by the background which has been cleverly replicated on each side of the image. I asked the talented lady who created this – photographer Lexie Alley from Ohio – to talk us through the image….
"I did replicate the right side to match the left. I normally don't like manipulating my images to that degree, but for this one in particular it felt unbalanced without the leading lines. Because I felt that everything else was right, I went ahead and did that. I kept it slightly off horizontal because I felt there was more energy in the photo that way. I also like when things aren't exactly perfect, and something is amiss. That's why I enjoy film so much, and this photo is kind of a mix between what I love about film and digital. I changed the photo to black and white and did a curve adjustment overtop, and gave it the lifted blacks and faded whites and some color. There is also some film dust at the bottom that fades as you move towards the top of the photo."
Sometimes when I'm talking to bands about a shoot and they're getting all hung up about getting a great location I say…'don't worry so much about the location…it's not always about that'. Well sometimes that's true. And other times…it's everything. Like this awesome image of Vendatta that recently featured on RCM. Vendatta currently spends time between LA and Singapore, and when I asked her where this was taken she said "the photo was shot by Rosalyn Lee while I was on location for the music video for my single 'Fly' in the Salton Sea. We shot it this past July."
According to Wikipedia the Salton Sea (if like me, you're not local) is a shallow lake located directly on the San Andreas Fault, predominantly in California's Imperial and Coachella Valleys.
So next time I tell you location isn't important….ignore me.
Last but not least and a little closer to home (well for me anyway) is this capture of Big Sixes included here with kind permission from South-East photographer Ollie Ma' who in his own words is "dedicated to helping independent artists market their music in the form of Live Sessions, Music Videos, Photography and Audio Production." Check out his work, very cool. And I like the feel of this image…again great processing, well composed and arranged. Simple works….proven time after time right here in Art of the Image.
So there you go, a few visual examples to get your creative brains ticking. And if you'd prefer someone else to worry about the technicalities, feel free to get in touch with the photographers mentioned above or myself.