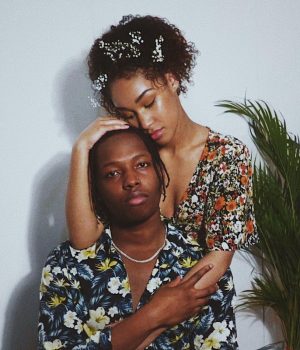 Richie Gathu along with his close friend Mbalé are bringing the tropical beats in his new song, 'Company'. The song is the perfect soundtrack for upcoming summer parties. 
The creators of the song, Richie and Mbalé, are lifelong friends as well as regular collaborators and the artistic chemistry is evident in their craft. Aiming to make a song that would feel like the 2019 'One Dance'
The lyrics in the song combine the perfect summery vibe and playful and romantic lyrics 'Oh Island girl, the best of your company, time flies when you're with me… "Make any day feel like a Friday" this song is definitely the feel good song of the summer.
It's clear that Richie Gathu's inspirations lie within the same genre as Drake and the Caribbean beats which he brought in 'One Dance' and 'Blem' in his previous albums.
Richie Gathu is a hip-hop artist who is heavily influenced by RnB and consistently incorporates melodies into his musical works.
Discover More From Richie Gathu
Twitter / Instagram / Facebook
Words: Parisa Borghei