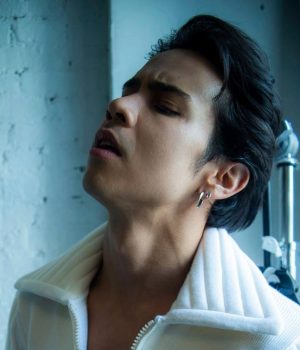 Dyllan White launches his debut single 'Get Bk @ That' and it proves revenge is sweet!
Dyllan White Explains Get Bk @ That
"It's basically a warning song on how I would take revenge on someone who fu*ks with me" explains Dyllan. Playful lyrics combine with a serious subject matter to create something deliciously dark. "The moral of the story, don't mess with me or you'll regret it" jokes Dyllan. Although he remains tight-lipped on whether this track is in response to real life event.
Get Bk @ That feels like Gwen Stefani's 'Hollaback Girl' without the sugar. It's an immediately relatable anthem for a generation brought up on DMs, ghosting and swipe left culture.
Introducing Dyllan White
Born in the Philippines, Cali raised, now residing in New York, this self taught songwriter, beat maker, audio engineer and Instagram content maker extraordinaire has spent the last 5 years perfecting his craft, and he is now ready to unleash.
Dyllan White draws on a diverse set of influences from The Neptunes and Missy Elliott to Lenny Kravitz and the Red Hot Chilli Peppers to create his own blended style. Wherever it comes from, it's clear his music naturally fuels self expression. Whether you want to feel sleek, badass, sexy, goofy or just forget about the stresses in your life, there is something here for you.
Discover more about Dyllan White
Listen back to the premiere of Get Bk @ That on Episode 265 of the Right Chord Lost On Radio Podcast. 
Catch Dyllan White playing live in New York on June 6th. Watch his Instagram or Facebook for further details about live shows and his follow up single '"Sh** I'm Hot" I mean who doesn't like to scream at the top of their lungs "Sh*t I'm Hot!"? Try it. Seriously.
Visit his website: DyllanWhite.com