We couldn't imagine a summer without live music so we've created The Takeover Festival and Sessions, a programme of live music the Corona Virus can't stop.
The Takeover Festival May 8th, 9th & 10th 2020 in support of Nordoff Robbins.
With gigs, tours and music festivals including Glastonbury, Coachella and SXSW being cancelled, we wanted to create an alternative way to enjoy live music this summer. A music festival the Coronavirus can't stop. Find out more here.
Nordoff Robbins
The Takeover Festival is our antidote to isolation. We believe in the power of music to connect people, which is why we've partnered with Nordoff Robbins. As the UK's largest independent music therapy charity, Nordoff Robbins use music to enrich the lives of people with life-limiting illnesses, disabilities and feelings of isolation.
​It's free to watch The Takeover Festival, but to show your appreciation we'd love you to make a donation to Nordoff Robbins to support their life changing work.
How It Works
All performers will be given Admin rights to the Right Chord Music Facebook wall and will be invited to post live to our wall at an agreed time. Each performance will be supported across Right Chord Music channels including our blog, Lost On Radio Podcast, social pages and across partner sites including. Major Labl, Squall and LiveMusicSession.TV
Submissions to The Takeover Festival are Open Now
If you are an artist interested in taking part in The Takeover Festival, submissions are now open. Please register your details at the festival website and we'll be in touch.
Takeover Festival Sponsors
If you are a music centric business we would love to collaborate to make The Takeover Festival even better. We are willing to consider sponsors and partners who can help enhance the event. All offers of support should be made via our website contact page.
We've Done This Before
Back in 2013, we ran what we believe was the world's first online only music festival via Google Hangouts and it caused a stir. We attracted 3,000 viewers from across the world and even caught the attention of the BBC and Google who described it as the best demonstration of Google+ they had seen.
The First Takeover Festival on Facebook
In 2017 we ran the first edition of the Takeover Festival on Facebook. We attracted over 13,000 viewers who watched 27 different artists from 4 different countries. Bands and artists played from living rooms, garages, hotel rooms, studios and music venues to fans watching at home and on the move.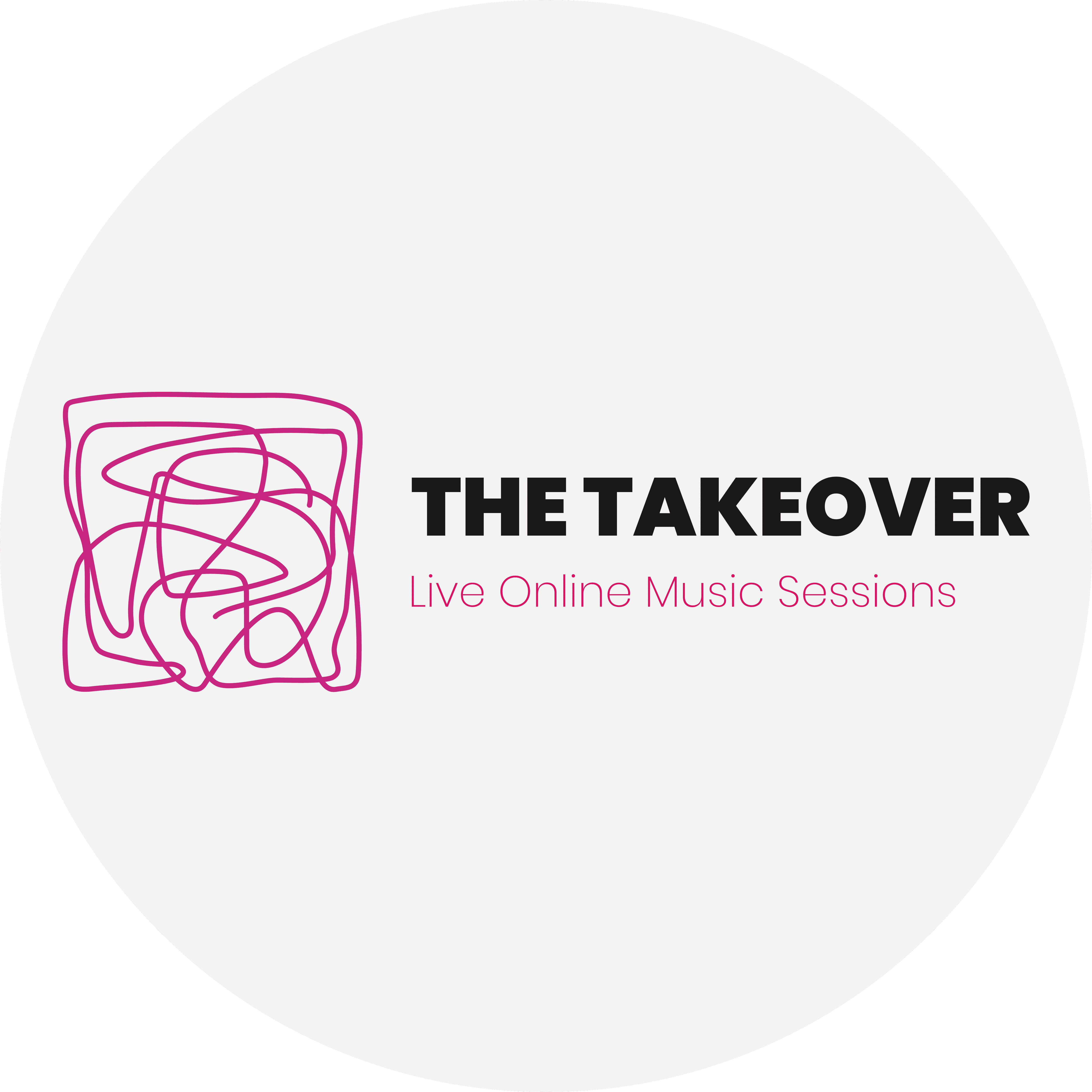 Can't Wait Until May?
If you have had a gig or tour cancelled and are looking for an immediate way to get your music out into the world, we can help.
The Takeover Sessions
Back in February 2018 we launched the Takeover Sessions inviting incredible new artists to takeover the Right Chord Music Facebook page and play a special intimate gig via the power of Facebook Live.
We hosted 11 sessions with artists including: Anna Wolf, Austel, Natalie Shay, Georgia Meek, Katy Hurt, Dan Millson and The Nectars and delivered over 45,000 views in the process.
Earlier this year we bought Takeover Sessions to Instagram TV. Since launch on Instagram we've had sessions from Doctors Of Madness, Frank's White Canvas, King Fast, Kendall Rucks, Anna Wolf, The Copper Tones, J Alan Schneider and Stylus Boy. Watch them back now.
Submit Your Session
Artists film themself playing two tracks (one original and one cover version) live in one take and one video clip. The best Takeover Sessions are published on LiveMusicSession.TV, shared on RCM's IGTV channel and previewed on the @rightchordmusic Instagram feed. All videos must be filmed in landscape mode. At the start of your clip please say "This is [insert your name] and this is my / our Takeover Session." Once you've filmed your clip, complete our contact form with a link for us to download your session. We'll promote our favourites.
Post Your Own Session Directly
We've now also launched a dedicated Facebook Group to house live sessions, so artists can now post their two track live sessions directly on the wall, no approvals required. Get your voice heard!