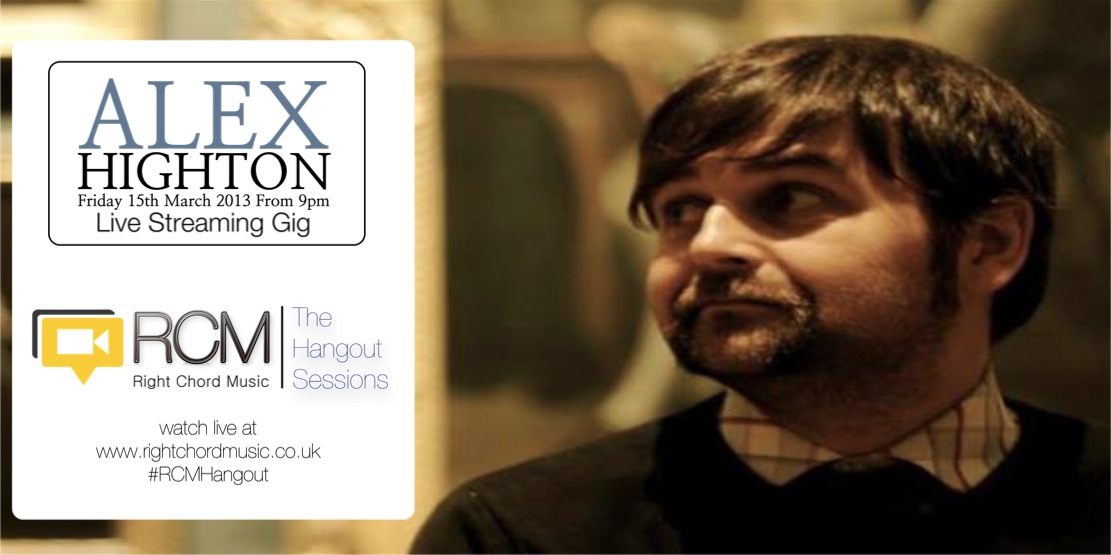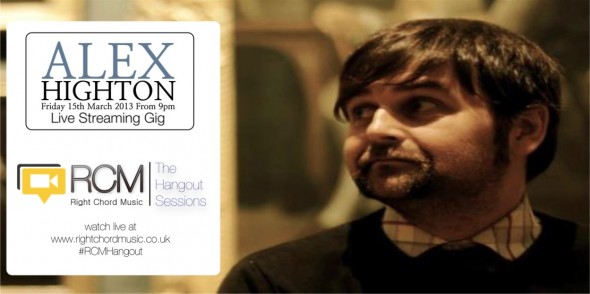 We're excited to announce the 3rd Right Chord Music Hangout Session will feature one of our favourite new artists Alex Highton. Watch the live streaming gig here at Right Chord Music from 9pm on Friday 15th March.
Alex released his debut album 'Woodditton Wives Club' in April 2012 on The Local label.  After growing up in Liverpool, and then spending ten years or so in London, Alex decamped with his family to rural Cambridgeshire. With no expectations at all he wrote and recorded a bunch of songs that chronicled his journey from the city to the country. Just stuff about what was going on around him, his wife, his kids, breathing in the fresh air and staring into the abyss.
"….an old-fashioned troubadour in the strictest sense….his warm and soulful voice conjures up memories of sun-kissed summer nights out on the lawn." London Metro
"Frankly it's a real boost to discover a genuine world class practitioner who restores your faith in the genre…"
Tom Robinson BBC6Music"Laid-back but infectious songcraft…" Time Out 
The show will be hosted by Stylusboy who will be playing some songs from his forthcoming album. You can interact with the artists using the Twitter hashtag #RCMHangout.
Our aim is to make Right Chord Music Hangout Sessions a live monthly showcase of incredible new music, broadcast live to the world. To take part in a future Hangout Session or suggest an artist you would like to see, contact us here.
#RCMHangout Session 1. Stylusboy
#RCMHangout Session 2. Jack Omer – Hosted by and featuring support from Stylusboy