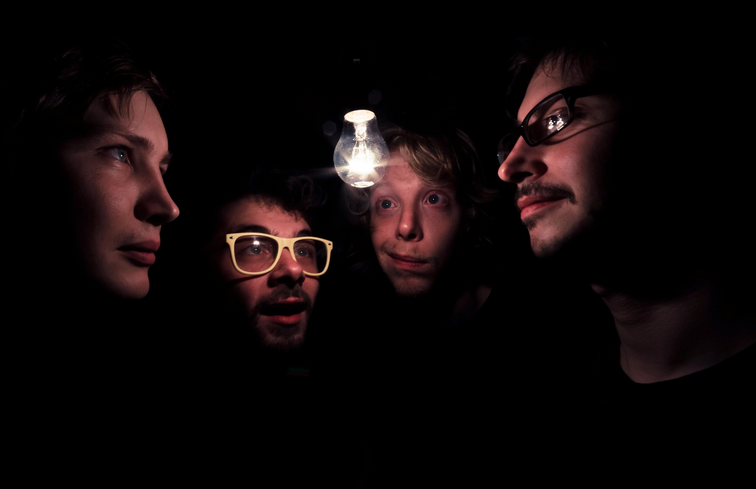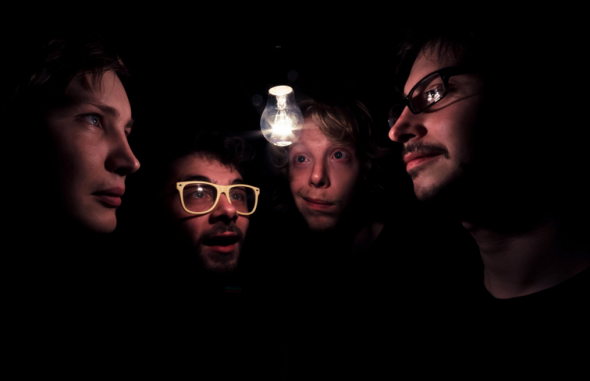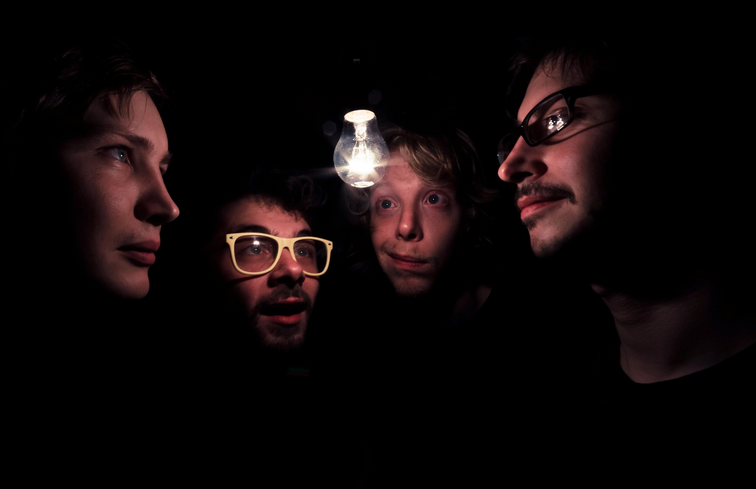 Olympians are our band of the week, they may not be competing in the London Olympics this summer, but they have already started on leaving a musical legacy to make our country proud. We caught up with the band to find out more about their sound.
For anyone who is discovering you for the first time. What are three things everyone should know about you.
1. It's 'Olympians', not 'The Olympians'. Please, please, please, please, please, so many people get this wrong, and I don't know why it upsets us so much, but it does.
2. Ben's glasses aren't real
3. Chris's cycling shorts are.
How would you describe your sound?
We struggle with this, but 'drone-filled-brass-infused-harmony-led-technical-guitar-pop'? Somebody described us as 'post pop' recently, that was less horrible. We started as a horrendously technical math rock band, and slowly slid towards writing actual songs, and now those have pretty much taken over, and we prefer it that way.
[wp_bandcamp_player type="album" id="3990899560″ size="grande" bg_color="#FFFFFF" link_color="#4285BB"]
What inspires your music?
Other, better, music usually. Stuff like Maps and Atlases, Three Trapped Tigers, Spring Offensive, Do Make Say Think, Fugazi. The inspiration to actually get up and make music rather than just listening to those bands usually comes from drinking a lot of gin and smoking a lot of tatty rollups.
Spring Offensive. Worry Fill My Heart
[youtube]http://www.youtube.com/watch?v=bt-zNr538_g[/youtube]
Fugazi. Furniture
[youtube]http://www.youtube.com/watch?v=ejiHWY7FyQo[/youtube]
You've just been on tour with Cardiff rockers Kutosis. How was that, did those rock fans get your brass influenced indie pop?
The tour was ace, as I'm typing this the powerful breakfasts we enjoyed each day are still very much a part of me. I think playing with a slightly different kind of band is great, watching two bands after the same thing just comes across like a competition, and I don't think that's necessarily enjoyable. I think their fans got us. The loud bits anyway.
You're originally from Norwich – what's the music scene like there at the moment? Any other Norwich bands we should know about?
Norwich is great! It's struggled over the last few years as venues kept getting shut down (there are a lot of people with a lot of spare time for writing noise complaints, apparently), but if anything I think it's made people here try a lot harder. There are lots of really interesting shows going on in arts spaces, churches, and other unconventional places, which is really ace. Bands to check out, BK & Dad, Transept, Death of Death of Discotheque, Fever Fever, Alloy Ark, the list goes on….
You've created the Olympians Book Club to promote four of your singles. We love this idea, tell us how it works, and who came up with the idea.
OK, well in short the Book Club is a singles club. People sign up and across the year they get four singles (each with two B-sides) sent to them, and a hollowed out hardback book to put them all in. There's also a whole heap of remixes / videos and other exclusive stuff for people that join, to make it more of a secret club kind of deal.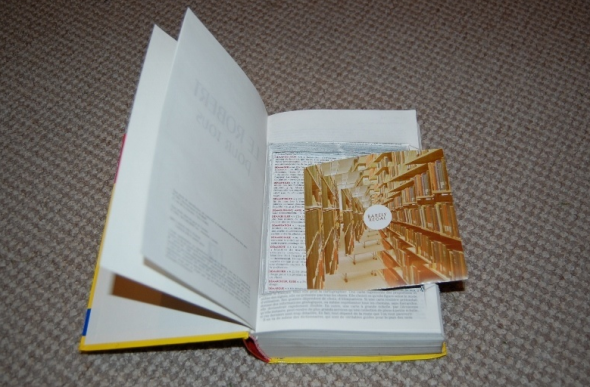 As for the idea, we knew early on that we wanted to do a singles club across the year, as we like the idea of having collectable sets of things, and banded around ideas of how to make really big CD cases. The normal cardboard ones get lost on shelves, and it's a total pain in the arse, and putting them all inside a book started as a joke, and then we realised it actually made loads of sense. The more we thought about the point of a Book Club, as in sharing ideas between people, the more it fitted in with working with lots of different people, remixers and other musicians, which we'd started doing on the Wake Up Old single, and is definitely something we are into.
You are signed to an indie label in Cardiff called Barely Regal, how did you find each other, and what's it like working with them?
We met those guys at a party! A gig actually, they also play in a band called Among Brothers (who are ace), and we played a show together for The 405's birthday, and got along and stayed in touch. When we recorded Wake Up Old, they were all over it and offered to put it out and stuff. It's ace working with them, location isn't really an issue what with the internet being what it is these days, and it means Cardiff's become a kind of second home for us, we've played there 3 times in the last 9 months!
New single 'The Dictionary' is out on May 21st what's the reception been like for the single so far?
The reception has been great! It's been in our set all this year, and it's always gone down really well. We're looking forward to unveiling the B-sides too, there's one called Shell which is a big floaty synth thing we're really excited about people hearing. The great thing about releasing stuff this year is that stuff goes from being written to released so quickly that we get to show it to people whilst we're still excited about it too, rather than after sitting on it for 6 months and picking holes in it.
We love the video for 'The Dictionary' how long did it take to make? It looks tricky!
Thank you very much! We're really pleased with it. The video itself wasn't too tricky to make, it's all one shot that's been sped up and slowed down so that the words match and stuff. The hard part was for our friend Parkin (parkinparkin.tumblr.com) who agreed to illustrate the book for us. We sent him a book of plays by John Galsworthy and asked him to put the words to the song in and a couple of pictures and stuff. One week later, he returned what can only be described as the outpourings of a lunatic with over a hundred pages of illustrations, with a combination of collage, painting and drawing. The only note read 'doing this in a week nearly killed me'. It's amazing. In comparison, filming it was easy.
[youtube]http://www.youtube.com/watch?v=gIRVTcddk04[/youtube]
As Olympians do you plan to attend the Olympics this summer?
As Olympians, yes. However, as members of the British public, I don't believe we're allowed tickets, so that plan may be scuppered.