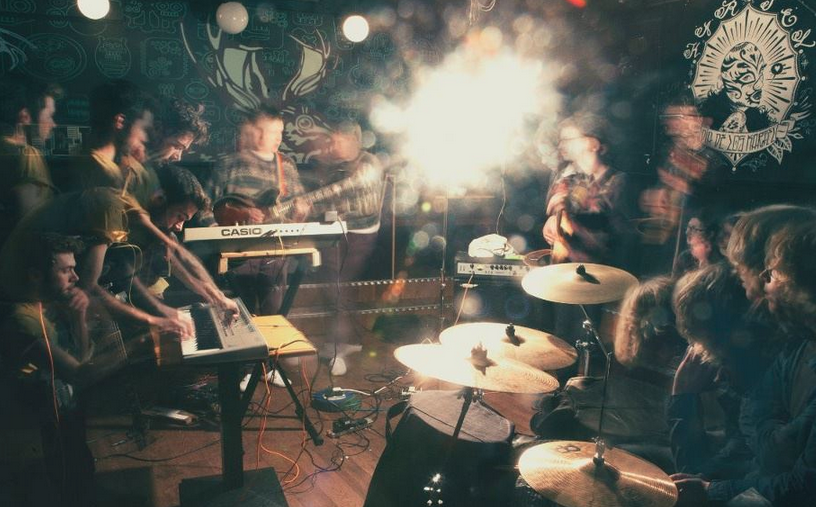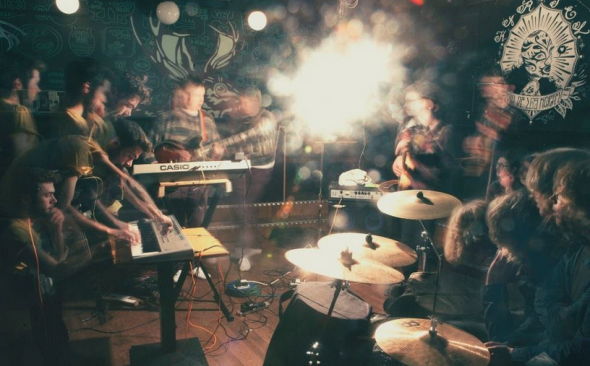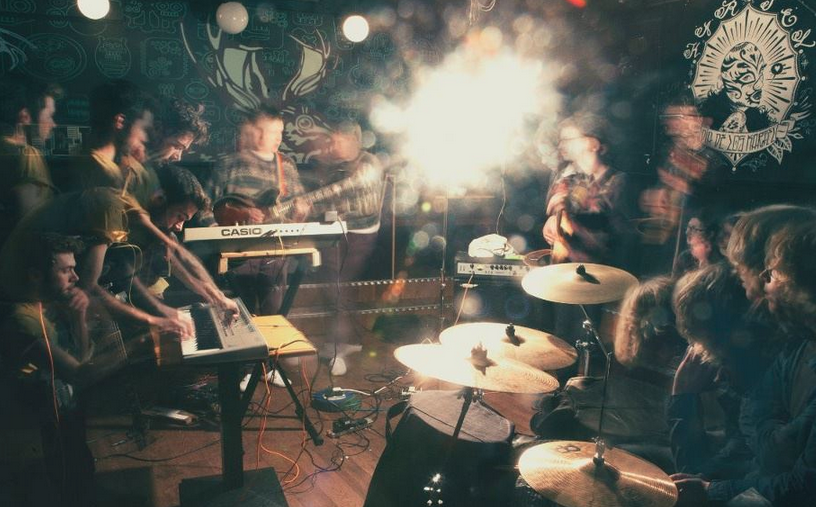 It's hard being in a band these days, you constantly need to try to come up with new and innovative ways to share your music, spread the word, and make a living doing what you love.
Olympians a harmonious four piece, half from Norwich and half from London have come up with one of the most inventive methods we have seen to date.
The band have set up their very own Book Club. So rather than just buying their brass–infused, synth-drenched singles individually, you can sign up to their book club and get all four singles in the series ahead of their official release dates. Cool huh? That's not the end of it, being a member of the Olympians book club, you also get a limited edition A3 print, a hollowed out book as a case to store your four CDs and bonus digital material exclusive to subscribers, including b-sides, videos and remixes.
All sounds fun and hugely creative, but is the music any good? Absolutely!! That's why Olympians are our band of the week.
Olympians 'The Dictionary'
[youtube]http://www.youtube.com/watch?v=gIRVTcddk04[/youtube]
Their sound is hard to pin down, with math rock roots, fused with barber-shop 'Spring Offensive' esque harmonies and plenty of instrumentation and experimentation. The first Book Club single is 'The Dictionary' out on the 21st of May. It's a soaring piece of harmonious yet downbeat melancholic pop that gets better with ever listen. We're smitten.
Visit their BandCamp page to also check out their debut EP 'To Our Wives And Sweethearts' and their two previous singles 'Wake Up Soiled' and Barnacle / Wake Up Old
[wp_bandcamp_player type="album" id="350320685″ size="grande" bg_color="#FFFFFF" link_color="#4285BB"]
Check back later this week for an interview with the band.