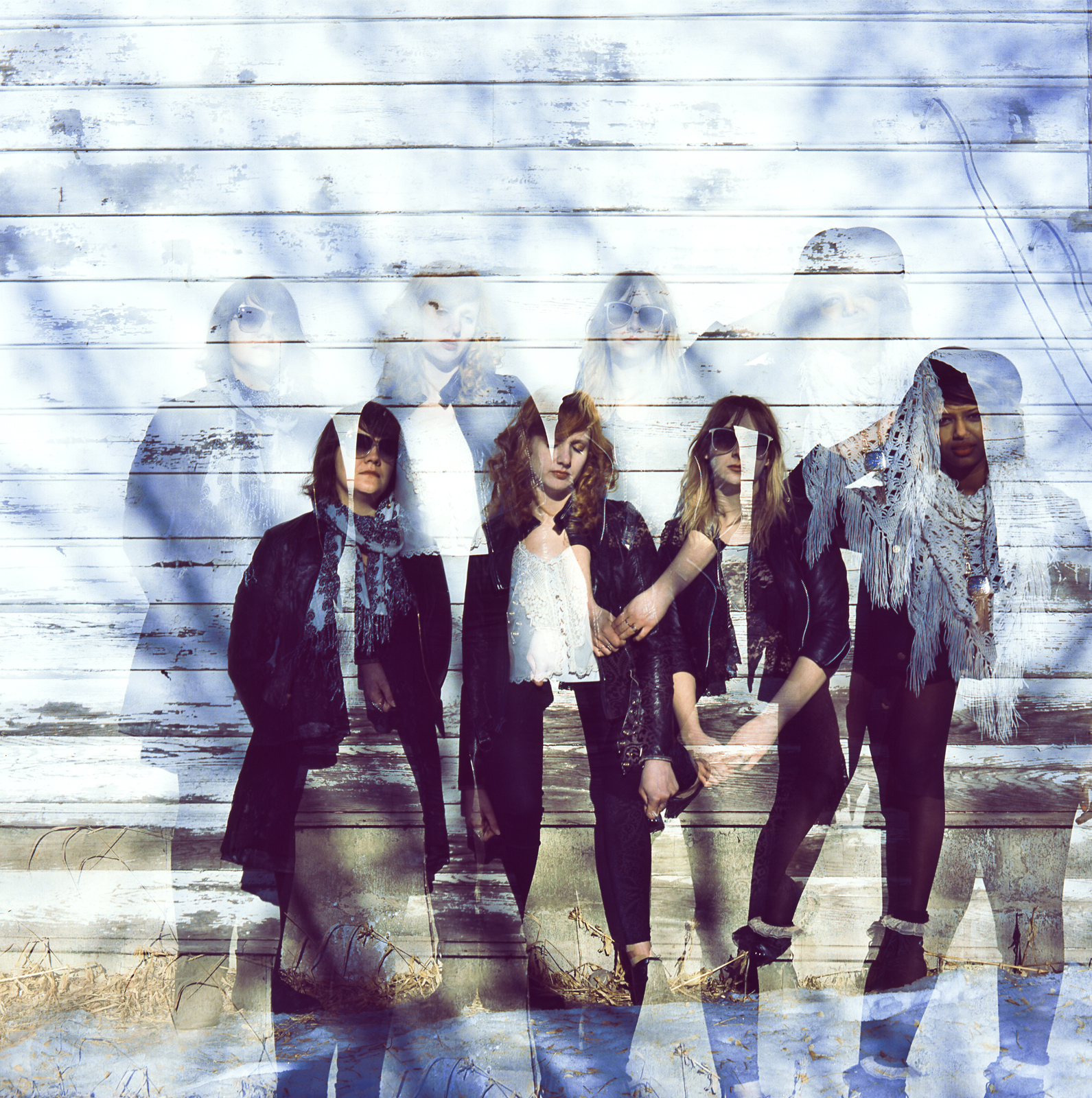 To coincide with their appearance at this year's Great Escape Festival in Brighton, Canadian, shoegaze girl group Powder Blue have released their majestically dark and brooding cover of Play With Fire by The Rolling Stones. The girls explain "we really grew up with this song and The Rolling Stones, we love it!".
We will be featuring Powder Blue as a future First Signs Of Love artist on Right Chord Music, so consider this a special sneak preview of a band we love.
Hailing from Saskatoon, Sk, Canada, deep in the bowels of the near arctic country side, Powder Blue (PB) have unleashed, on the public, their own unique blend of chilled psychedelic rock, (Besnard Lakes, The Black Angels) and shoegaze grunge (The Stone Roses, Crocodiles, Frankie Rose). In their two years together, PB has played more sold out shows than not touring throughout Western Canada in support of their debut EP – named one of the 'Best Psychedelic Albums of 2013' by The Active Listener – "Dream In Black", a haunting score of dark keys, lush reverbed guitars and warm harmonies that fashion a soundtrack to both your dreams and nightmares.
Since the January 2013 release of "Dream in Black" on vinyl, cassette and digitally, Powder Blue has quickly gained momentum on a worldwide level. With distribution in Japan as well as invites to showcase at The Great Escape in Brighton, UK, and Liverpool's Sound City music festivals, both of which are this May, this aspiring 4 piece plan to make waves overseas by surrounding their showcases with an extensive UK and European tour. Armed with new songs and an upcoming single, Powder Blue has a new album in the works, which they plan to be release later this year.