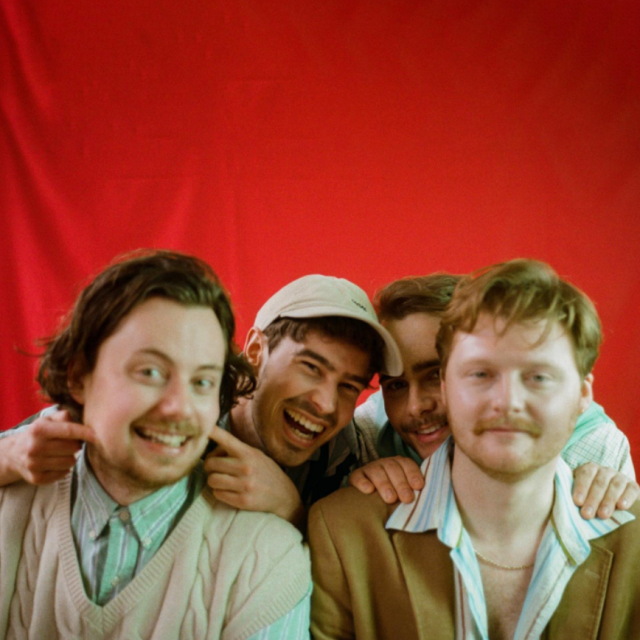 Having initially captured my attention with last year's slew of sublime alt-rock singles, Ocean Flaws continue to show their talent; dropping ear-wormy classics that refuse to go unheard.
Ocean Flaws – Keep It Cool
The boys from Ocean Flaws aren't afraid to express how much fun they're having; just check out their music videos or behind-the-scenes clips and this becomes easily apparent. Having found their footing through the lockdown, newly rediscovered freedom has done wonders for the band's development. They've clearly kept it consistent; with singles 'Karmageddon' and now 'Keep It Cool' both conveying their greatest strengths. Without understating how thoroughly I enjoyed the band's previous work, these two new tracks take what works best and run with it.
Drawing on the best aspects of synth-pop while tipping the hat to alternative darlings like Arcade Fire, Ocean Flaws further delve into this developed sound on 'Keep It Cool'. Filled with warm synths, smooth guitar stabs and an effervescent bassline, this sweet new track is guaranteed to brighten the darkest day.
Having heard how far the band has come over the past few years, the accompanying music video for 'Keep It Cool' is the perfect combination of nostalgia, comedy and cheer. Having always had a flair for great music videos ('Hologram' being one I particularly enjoyed when interviewing them last year) their latest is no different. Capturing a wide variety of differing footage, is the easiest way to get to the heart of the band's community-based and fun-filled ethos.
As 2022 marches on, Ocean Flaws has already presented two perfect reasons as to why they deserve to be heard. Perfect examples of what the underground British alt movement has to offer, Ocean Flaws have yet to miss with any of their singles. From 'Deep Sea Dreaming' to 'Keep It Cool', the boys have proved their place as the dark horse of the synth-pop scene. Only one question remains: how long until it all comes together on a longer release? I intend to stick around to find out.
Discover more from Ocean Flaws
Discover more on RCM
Words Angus Nisbet