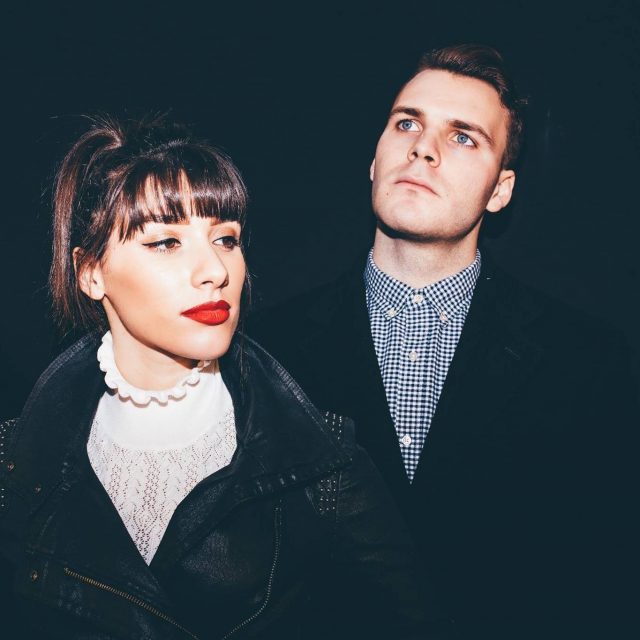 'I'll see you on the other side', sing Mili & Bertie on their latest single, and I picture an old bag waiting in the hallway, the jingle of keys in my pocket, the satisfying click of a door that you know you won't return through for a while.
Mili & Bertie 'The Other Side'
As someone who's been longingly looking at railway maps and cheap flights for the past year, the longing in this track hits close to home.
'The Other Side' comes from alternative pop duo Mili and Bertie, who must be commended for their hard work and drive, even through lockdown. They've received plays on national radio as well as keeping up livestream gigs for an online audience, and I'm sure this latest track will be a welcome addition.
'The Other Side' makes you feel instantly at home with its classic country-pop sound, the strumming guitars, shuffling drums and hints of mandolin.
It's a sound that is perhaps more at home in Nashville – where the duo have played – but with artists such as The Shires gaining success, there is definitely an audience on this side of the pond too.
The song speaks of the irresistible urge to leave, to escape the mundane for the new. The melodies are simple yet well constructed, building solidly towards the chorus. The standout for me was Mili & Bertie's vocals, both strong voices in their own right, yet combining in beautiful harmonies. Everything here is solid and highly listenable – I would be interested to see the duo push themselves into more challenging areas, but for now, I'll just turn on this track and pretend I'm cruising along.
Discover more from Mili & Bertie
If you like Mili & Bertie you might also enjoy The Daydream Club
Words Eden Tredwell